Summer in Prague is the season of tramspotting, as tram tracks are repaired and routes thrown into disarray.
A series of repairs in the center of Prague has significantly changed tram traffic in the metropolis since Thursday. Half of the lines do not run on their usual routes and only some sections are served by alternative bus transport.
Some other routes are completely canceled.
Lines 2 and 5 do not currently run, lines 4, 9, 10, 11, 13, 15, 16, 18, 22, 24, and 42 run partially on other routes. On the contrary, tram lines 30, 32, and 33 were introduced.
The tram traffic in the Lazarská – Újezd ​​section is suspended until 20 August due to the repair of the bridge in Divadelní Street. Trams do not actually run on Národní třída.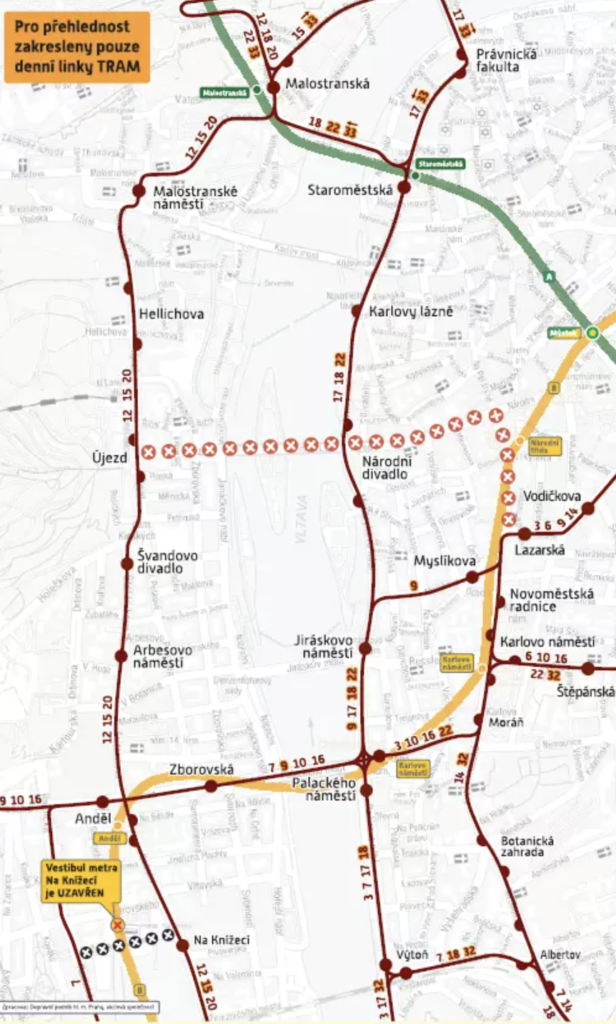 Moreover, Prague Public Transport interrupted the traffic between I. P. Pavlova – Muzeum – Flora – Olšanské hřbitovy. Due to the repair of the water supply system, the operation in this section is interrupted until 7 August.
In this case, the exclusion will affect nine tram and three bus lines. In addition to the metro, bus lines X11 and X16 will take care of alternative transport.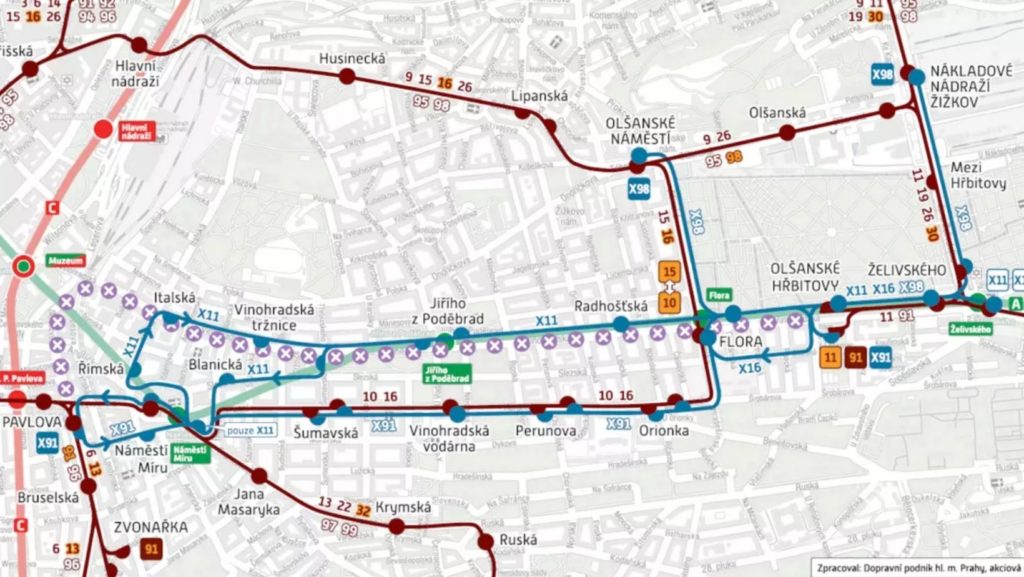 Until Saturday, July 17, the operation of trams in the area of ​​Namesti Republiky is suspended due to filming. For the same reason, trams will not even pass the Faculty of Law from Saturday to Monday.
From 21 July to 8 August, trams will not run between Otakarova and Koh-i-Noor, affecting seven tram and three bus lines. Alternative transport will be provided by X7 buses.