Lasagneria occupies a unique niche within the Prague food scene.
Ever since opening their doors in October 2018, the sole focus is lasagna, differentiating themselves from nearly all other Italian restaurants found in the city. This may sound simplistic, but their approach to this classic Italian dish is anything but that.
Lasagneria prepares at minimum 10 different types of lasagna every day. The food is homemade, including the sauces, and the majority of ingredients come from Italy.
The dishes are fresh and prepared constantly from morning to evening. The food, in short, is excellent. A single portion is more than enough to fill you up.
One minor complaint is the absence of smaller portions, which would enable the guest to mix and match different types of lasagna. That, however, is a minor qualm when dishes such as the spicy lasagna or the cheesy zucchini are highly recommended.
The classic bolognese is available, as well as more adventurous dishes such as green pesto, and amatriciana. Vegan and vegetarian options are available and the desserts are of the highest quality.
Lasagneria offers a small, but impressive, selection of Italian wines and excellent bottled beers from Pivovar Bison. Draft beer is unfortunately not available. The service is friendly, effective and fast.
Take-out, delivery, and catering are also available.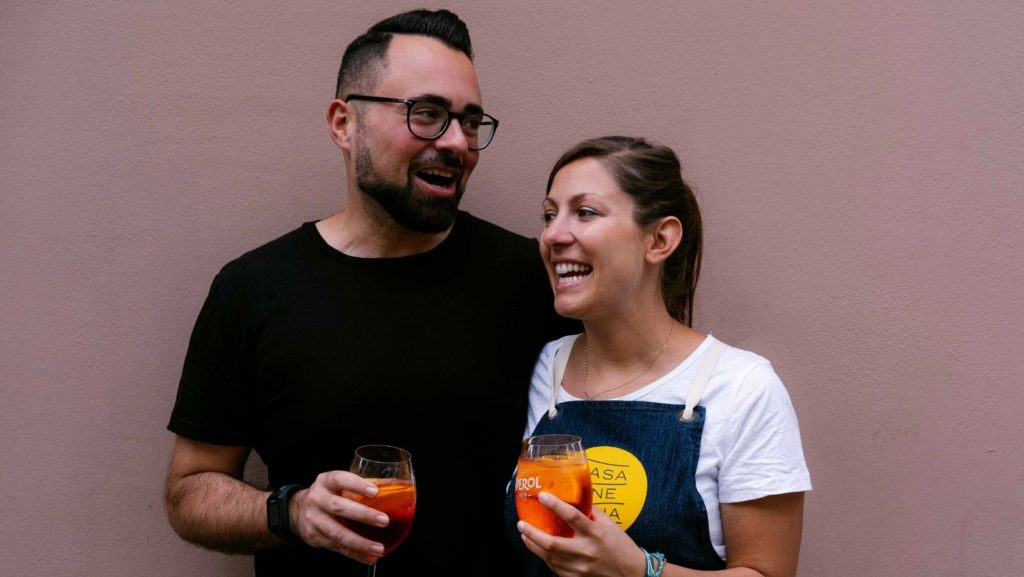 Located on Korunní street it was fairly quiet, but, to be clear, our visit was during mid-afternoon. Loud traffic and trams could be a problem if dining outside when Korunní is busy. There is plenty of indoor seating if that becomes an issue.
Smaller tables are set up on opposite sides of the restaurant interior, but the most charming part is a gigantic table suitable for a large party situated in the middle of the space that could accommodate 10 or more guests.
Lasagneria is ideal for something quick when time is an issue, but also suitable to relax and take your time. Overall this was an excellent dining experience.
The wide selection of lasagna, desserts, Italian wine and Czech beer are more than enough to entice a first-time visitor as well as a returning customer. Coupled with near-perfect service Lasagneria is a welcome addition to Prague's food scene and should appear on any serious foodie's radar.
This is a restaurant clearly defined by lasagna and it's this singular focus regarding the menu that places Lasagneria in a category of its own.
Address: Korunní 957/35

Metro: Náměstí Míru or Jiřího z Poděbrad
Tram: Šumavská
Opening Hours: Monday-Friday 11:00-22:00, Saturday 12:00-22:00, Sunday 12:00-21:00
Contact: + 420 723 361 394