On the 14th of October, it will be exactly a year since the first day of the lockdown in the Czech Republic when we were all shut up in our own homes but the e-shop www.boxxi.cz opened along with its bricks and mortar store.
It has been a challenging year, but Boxxi is not letting up on its mission to get excellent fish onto Czech dining tables.
"Our main goal is to continue to offer first-class, quality fish, seafood, and other delicacies. I am convinced that it should make an appearance on Czech menus more often. That's why we took it upon ourselves not only to import quality fish but we hit upon the idea of fish boxes (boxxi) so that everybody could have access to great products of the sea whenever the mood takes them," says Marek Jirovec, the founder of the company.
"The Boxxi.cz e-shop does not aim merely to sell fish but also to educate, teaching Czech consumers about good fish and how to recognise and prepare it. Neither do we neglect to place an emphasis on sustainability and choose our producers who approach the oceans with respect and behave towards them with consideration," he adds.
Boxxi is constantly broadening its selection and not only with the addition of further fish and seafood but in particular, delicacies where you will find, for example, herbs and spices, Icelandic chocolate with non-traditional flavours, vintage sardines, delicacies from Italy, and also a selection of caviar.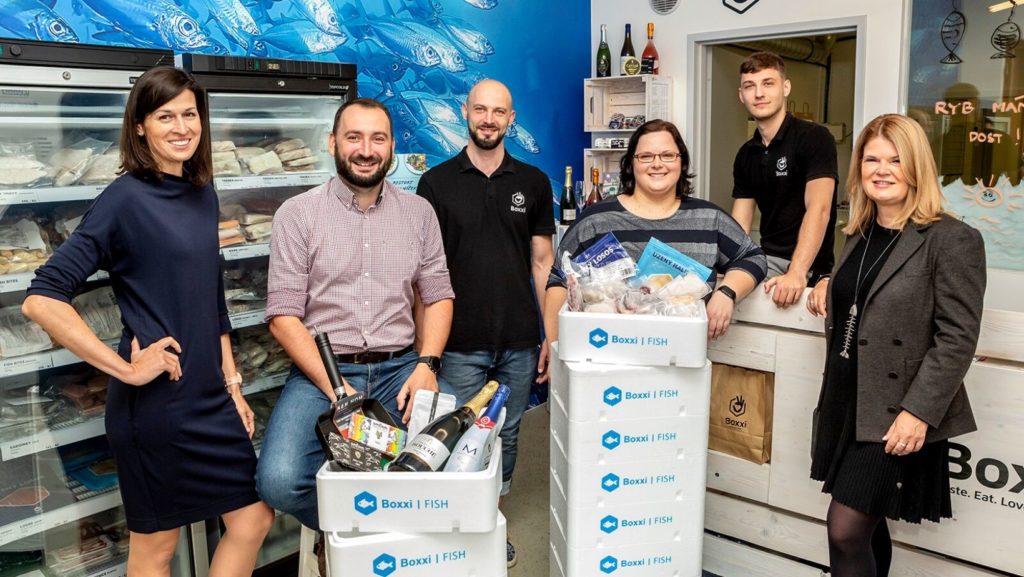 They have paired all of our products with suitable wines from small Czech vintners, and also wines from all over Europe, including Champagnes.
Boxxi is regularly adding new recipes to its website, which range from the simplest to "fine dining" so that everybody can choose from them according to their own kitchen abilities and time restraints.
In Prague and its surroundings, they now deliver within an hour of the placing of an order in slots of two hours in up to 70% of addresses in the entire Czech Republic.
Boxxi is celebrating its first birthday with a 20% discount on your orders from 11th – 14th October, 2021, using the code BOXXI1