Mexican cuisine is full of diverse flavors which can spice up your dinner and make it more extravagant! Sometimes it is pretty challenging to choose between chilaquiles, burritos, tacos, or even empanadas.
Check out the best places to order tacos with a margarita on the side! 
A cafe of outstanding traditional Mexican cuisine was established in 2017 by three brothers who dreamed of creating the place for families, friends, and loved ones. Even though you cannot experience the authentic atmosphere of the place, you can always order delicious food from there! 
Their specialties include various tacos: grilled chicken breasts, pork meat, eye round beef, steak beef, minced chorizo, pineapple, chicken & cheese, beef & chorizo, or a vegetarian option with or without the cheese, or just a vegetarian option. The portion includes four soft tortillas, accompanied with guacomole, house salsa, and limes. Price starts at 199 Kč.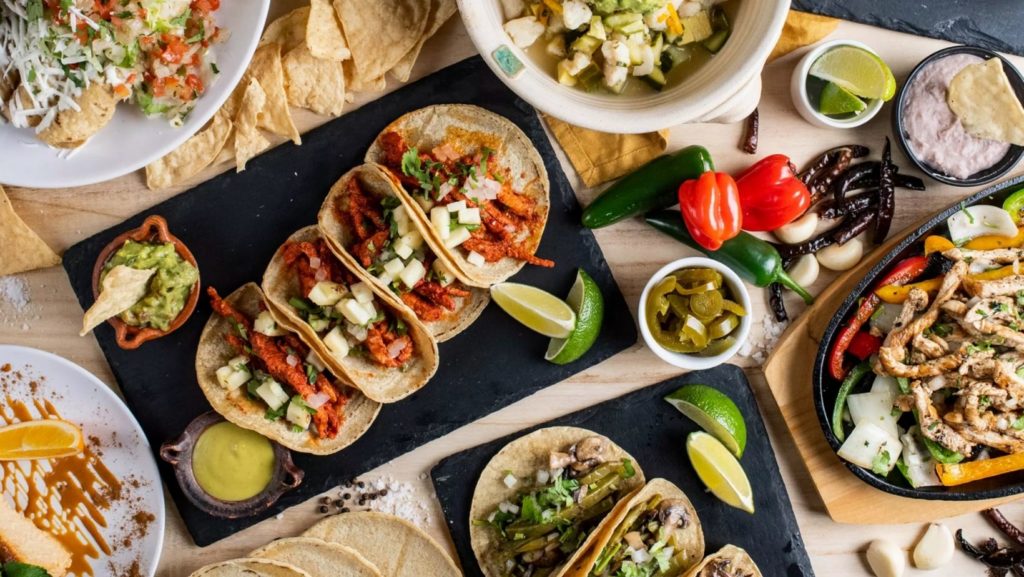 The famous branch of the Mexican cuisine, Las Adelitas, has an outlet fully devoted to tacos.  'We offer tacos that resemble Mexico and satisfy the nostalgia for our home food,' is the motto of the café, and we cannot agree more with it!
The main ingredients of tacos include pulled chicken breast, sauteed diced beef, pulled pork leg, sauteéd slices of pork leg, and a vegetarian option with sauteed opuntia cactus! Furthermore, you can mix & match tacos with drinks: for example, three tacos of your choice and margarita will cost 269 Kč.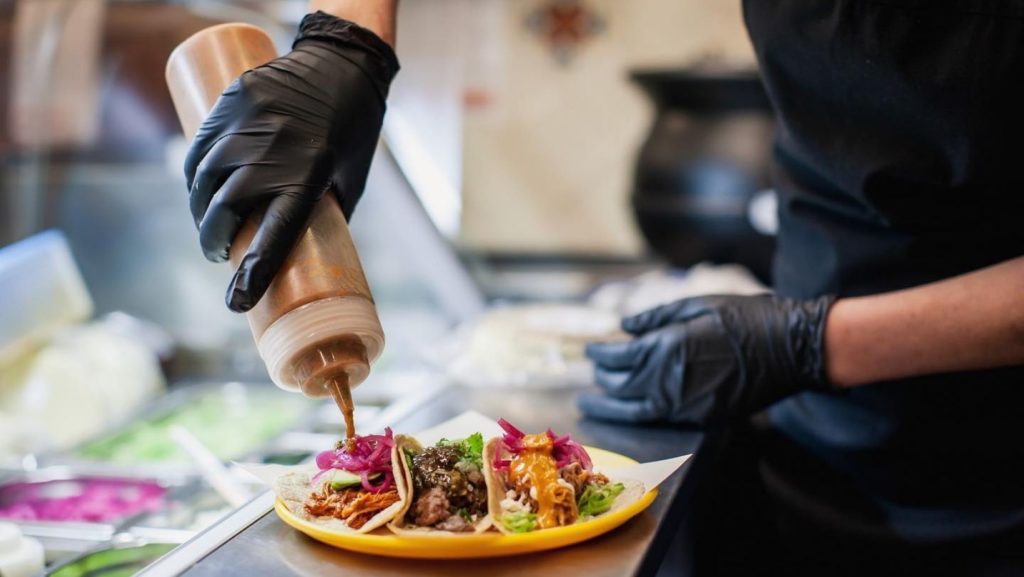 A restaurant focusing on the Mexican street kitchen is awaiting your order on one of the delivery apps – Bolt food, Wolt, or Dáme jídlo. Taste great dishes & feel the real spirit of Mexican culture! 
Their tacos have an authentic touch and have mouthful fillings. The starting price for the portion is 219 Kč. Each serving consists of four tacos with such flavors as beef, beef & cheese, pork, pork & cheese, chicken.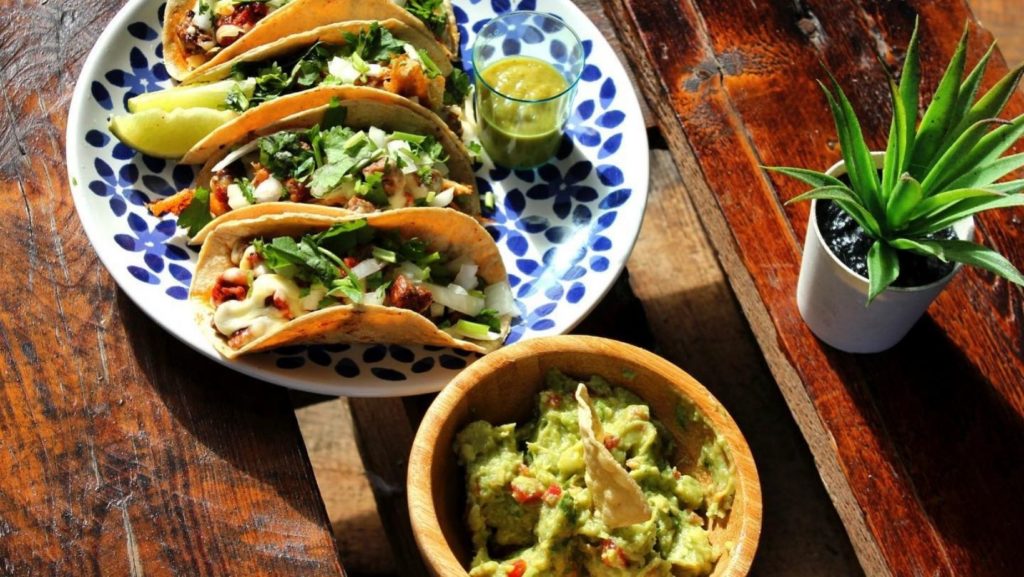 You might know this café by their famous truck, traveling around Prague and offering Mexican food, from tacos with tequila to burritos with cold Corona beer. This is an attractive option for the events and parties which need to be catered! 
Their tacos are the real jam and the secret gem of the city! Their price is the lowest in the entire metropolis, and everyone can find the dish which would satisfy the most. Starting from 45 Kč, you can try tacos with such fillings as chopped chicken breast, chopped slowly roasted pork, minced pork, grilled beef meat, grilled gambas, grilles cactus leaves, or grilled peppers poblano with cheese.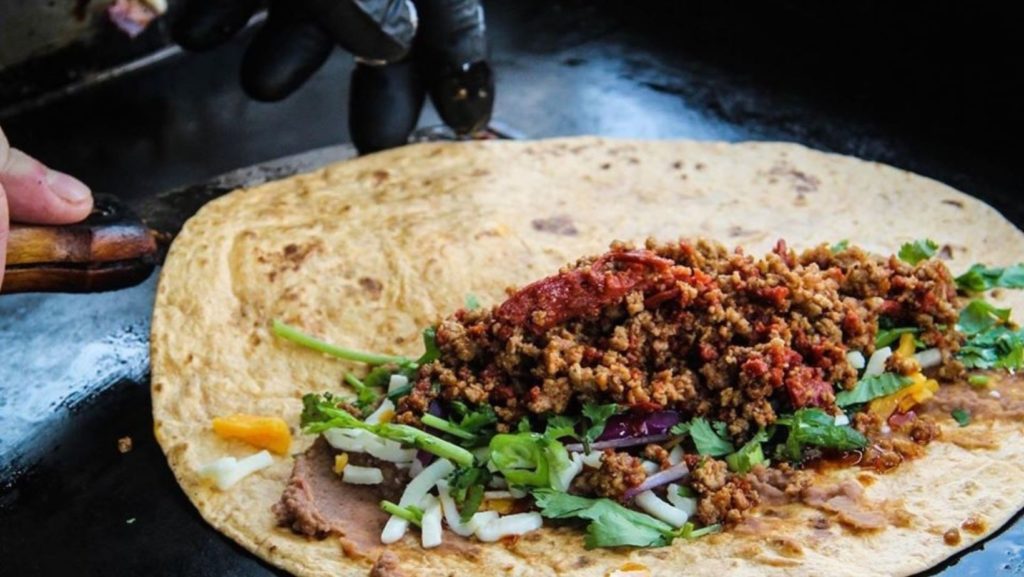 This is the place where both Latin and Mexican cuisine intersects and develops a mouthwatering experience. Every Tuesday, there is a deal 'Taco Tuesday': four tacos (two vegetarians, one with pork, and one with beef) can be purchased for takeaway for only 155Kč. 
During the other days of the week, you can find deals on the other traditional dishes such as Aztec soup, empanada, nachos, chilaquiles, and burritos! For example, there is a deal on the weekend: 'For every purchase of more than 100 Kč, get a package of 10 Moctezuma tortillas & 1 Squirt for free!'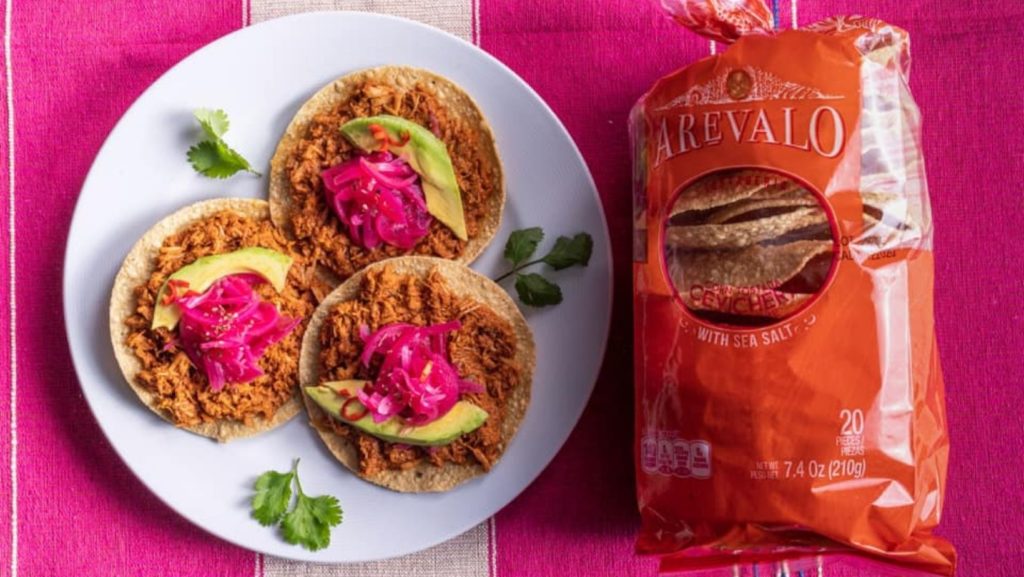 This is another café with a great variety of traditional and street Mexican cuisine. The inspiration to open the place came from the founder's trip to New York, where they fall in love with the simplicity and freshness of the Mexican food in one of the taquerías. At the end of 2019, the café was successfully opened in Lidická Street, Praha 5. Now, it is awaiting its visitors for takeaway. 
There are a great variety of dishes on the menu – nachos, burritos, quesadillas, and tacos. As for tacos, different fillings are available: pork, beef, chicken, or vegetarian option. The starting price for the taco is 75 Kč. For a drink, you can have a magnificent margarita (0.25l), Corona beer, lemonades with various flavors, and water.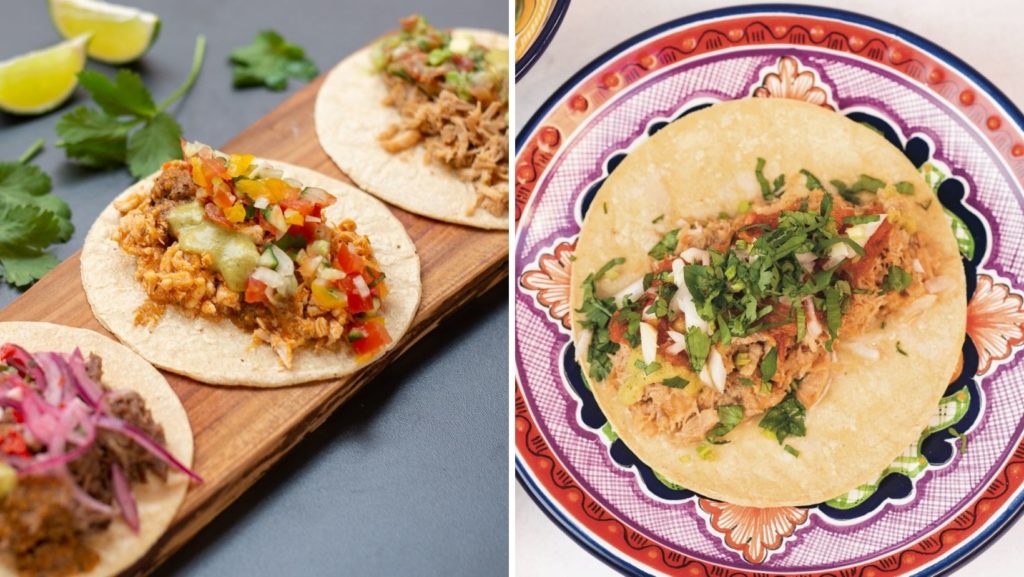 Situated in the heart of Prague 2, Little Mexico invites you to try extraordinary meals from the Mexican Street kitchen. Mexican dishes are made from recipes created approximately 9,000 years ago when the first inhabitants of Mexico began to use corn in their food. In the restaurant, you can try the unique Mexican beers and lemonades. 
As for the main dishes, there is a variety of delicious food: from burritos to quesadillas. In the restaurant, there is a deal for tacos every Tuesday! You can have as many tacos as you want for the price of 40 Kč per one piece. The fillings include beef, pork, chicken, and the vegetarian option. On other days of the week, the price for the taco starts at 50 Kč.