The Czech's food-truck scene is flourishing and many carts have menus to rival the country's best-loved restaurants. 
To help you find the best grub, we rounded up the best food trucks in Prague.
GULE stands for Gastronomie Umoznujici Lidem Existovat. In English, it would be Gastronomy Enabling People to Exist. There is also another meaning in Czech as explained in the video "Handicap? So, what! We have GULE (balls) for that".
GULE employs people with disabilities who are preparing and selling donuts, milkshakes, and coffee.
Find them at Arkady Pankrac, from 8 am to 6 pm.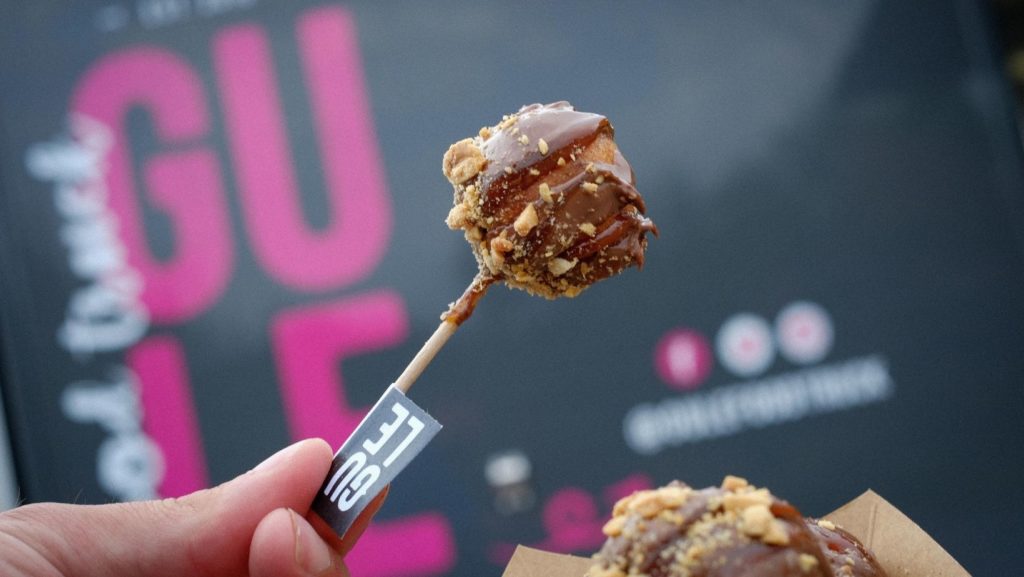 For the lovers of chicken in all of its forms, we have a piece of good news! These guys offer a great variety of chicken: grilled chicken 1/2 Combo Menu, Chicken wings, México Specials, Salads, Side dishes, dips, and drinks. 1/2 American BBQ Chicken with salad cost 165 Kč and can be ready in 15 minutes.
You can find Chicken Guys Food Truck at Dvořákovo nábřeží from 11.00 to 21.30.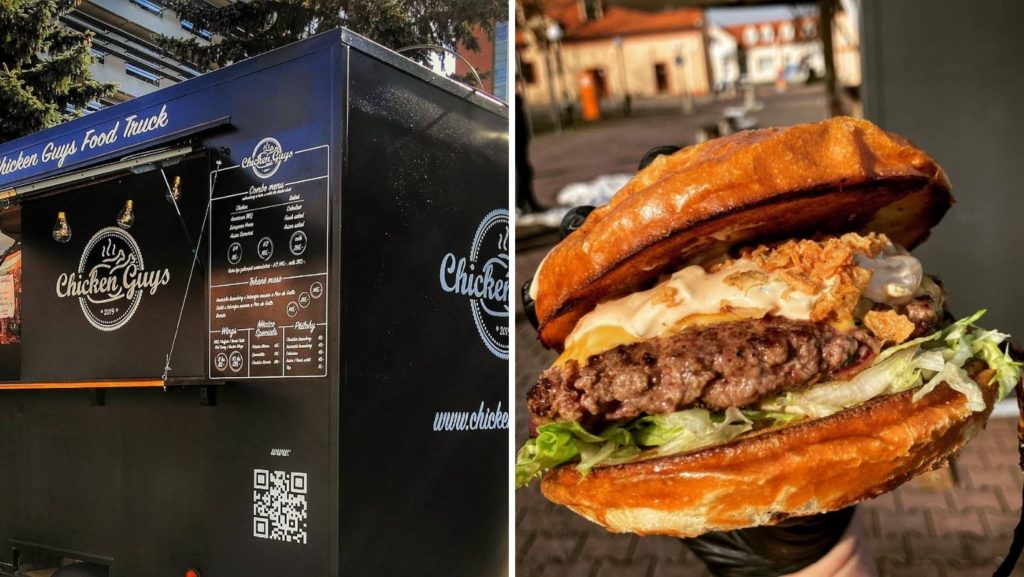 Located in Prague 14 (next to Premium Outlet Prague Airport), Oski & Tomáš are waiting for you in their cozy food truck. You can taste delicious burgers, hotdogs, quesadillas, tacos, soups, BBQ, coleslaw salads, tacos, and much more. Refreshing ginger beer and Ale from Sneżka are also available.
They are open every day from 11.00 to 18.00, except Monday & Sunday. Bon appetit!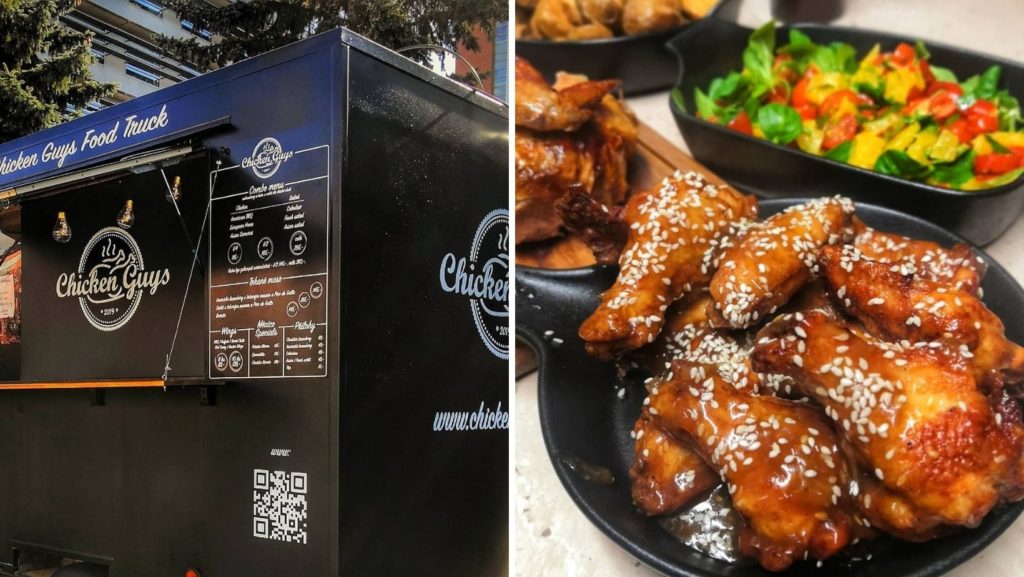 At this food truck, you can taste authentic Cuban sandwiches, Philly cheesesteak sandwiches, grilled cheese sandwiches, hamburgers, tacos, street style nachos, hot dogs, baked tortillas, and also… churros!
You can also order breakfast, brunch, or lunch, which they will take directly to your destination. Also, they offer Street Style Catering at parties, birthdays, private or corporate events.  The possibility of catering is available both in Prague and outside of the city.
Address: Koněvova 15, Prague 3. 
La Porchetta di Simone (read por · ke · ta) quickly became a place where people from the neighborhood meet to taste a portion of porchetta, ie Italian piglet rolls.
Porchetta preparation begins by first removing the innards and the bones of a pig. Once hollowed out, the pig is seasoned from the inside with salt, pepper, and aromatics like garlic and fresh rosemary. The seasoned pig is then left to cure for at least six hours before being roasted–traditionally–in a wood-fired oven.
Depending on the weight of the pig and oven temperature, the cooking process can take up to seven hours.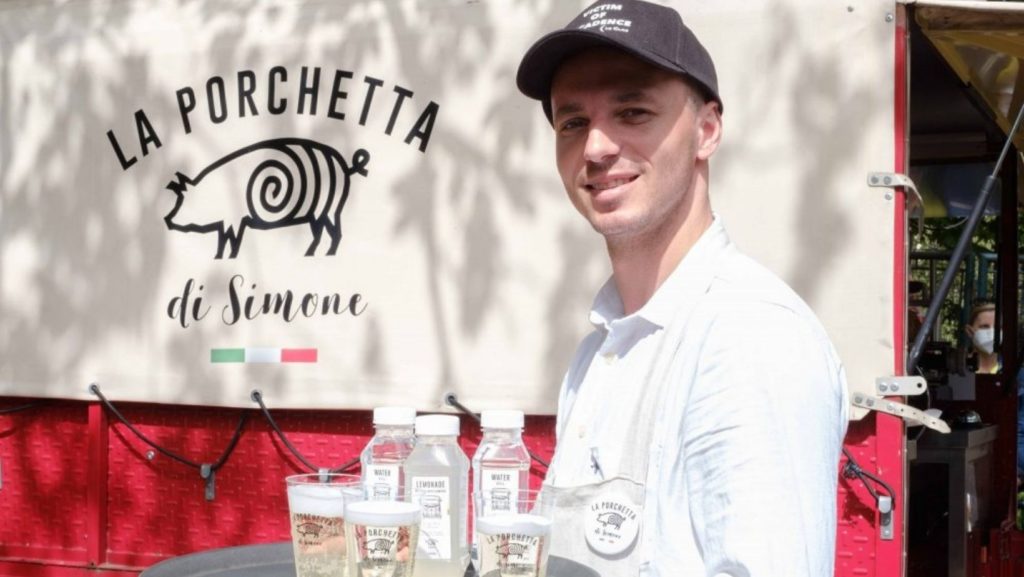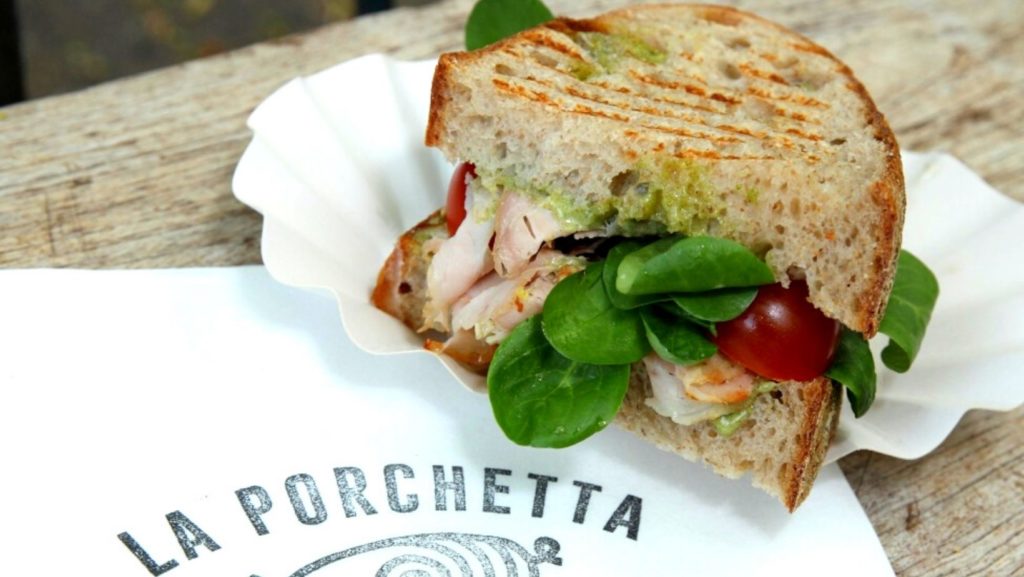 For American hot dog lovers, the food truck in Prague 6 is perfect for you! The variety of hot dogs are marvelous, and here you can get classic cheese, New York Style, Ham & Egg, Ham & Cheddar, Texas, and Southern hot dogs.
The choice of which one to try tonight is entirely up to you: spicy, cheesy, salty, or all in one! The starting price for the hot dog is 60 Kč.  For instance, the Texas Dog includes beef chili con Carne, red onions, grilled cheese (gouda or cheddar), and a sauce with jalapenos. This hot dog will cost 130 Kč, but it worth a try.
At Dogfather, you can also try sandwiches if you are not into hot dog culture. There are four main variations – American, cheese club, pulled pork, or Caprese. Different options of fries with fruity and refreshing lemonade are available as well.