When you're a certified cheese-a-holic, just eating dishes made with local cheese isn't enough. Sooner or later, you'll develop the craving to sample a wide selection of cheeses, from smoked Spanish varieties to creamy French camembert to salty parmesan. 
Undoubtedly, you can buy cheese products in the average grocery store, but will it exceed your expectations?  We dive into the deep research and found out the best cheese shop around Prague. Tune in!
Mozzarellart is a feast for the lover of fresh mozzarella. It is the only shop in the Czech Republic where this type of cheese is handcrafted from Czech milk. Homemade mozzarella, ricotta, or scamorza are created here daily without the addition of any preservatives or flavor enhancers.
The shops are located at Bělehradská 11, Nusle and Preslova 11, Smíchov.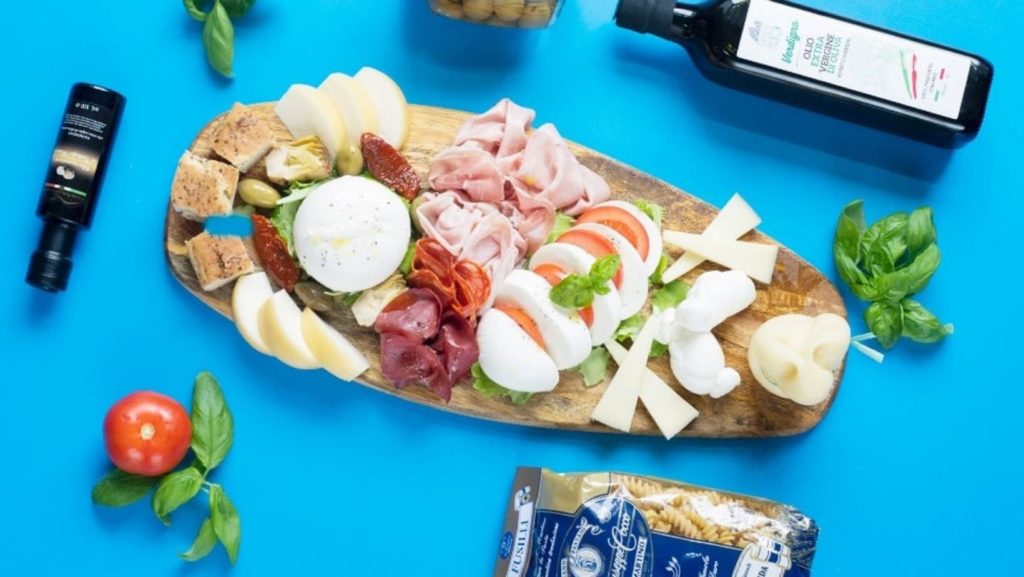 Ráj sýrů stores are a Czech-Dutch concept. Even though they specialize mainly in Dutch specialties, they also offer a wide range of European cheeses from France, Italy, Spain, Switzerland, and other countries. You can buy here, first of all, hard and soft varieties of Czech and Dutch cheese: the original AOC gouda and other products made from cow, goat, and sheep milk, both in the classic version and with the addition of spices and herbs. 
In Prague, the main shop is located in Prague 10. It welcomes visitors every day from 10.00 till 19.00. There are also outlets at Palladium, Dejvice, and Krakov shopping mall.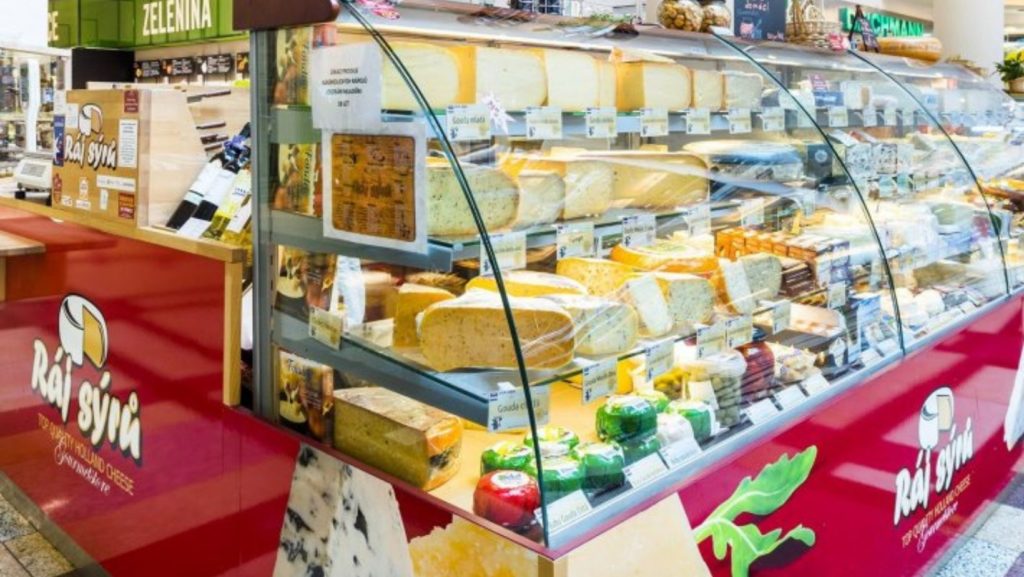 Here, you can find the best cheeses produced in the Netherlands. First of all, the store focuses on the sale of Gouda-type cheeses of varying degrees of maturity and different spices and mixtures. You can also buy goat or sheep cheeses and even some French, Italian, and Swiss dairy products.
In Prague, there are three locations of the outlet. The first one is located at Vinohradská 44/2030. It is open every working day from 9 until 18. The other outlets can be found at the Holešovická Tržnice (Prague 7)  and Farm Markets on Pankrac (Wednesday), and Dejvice (Saturday).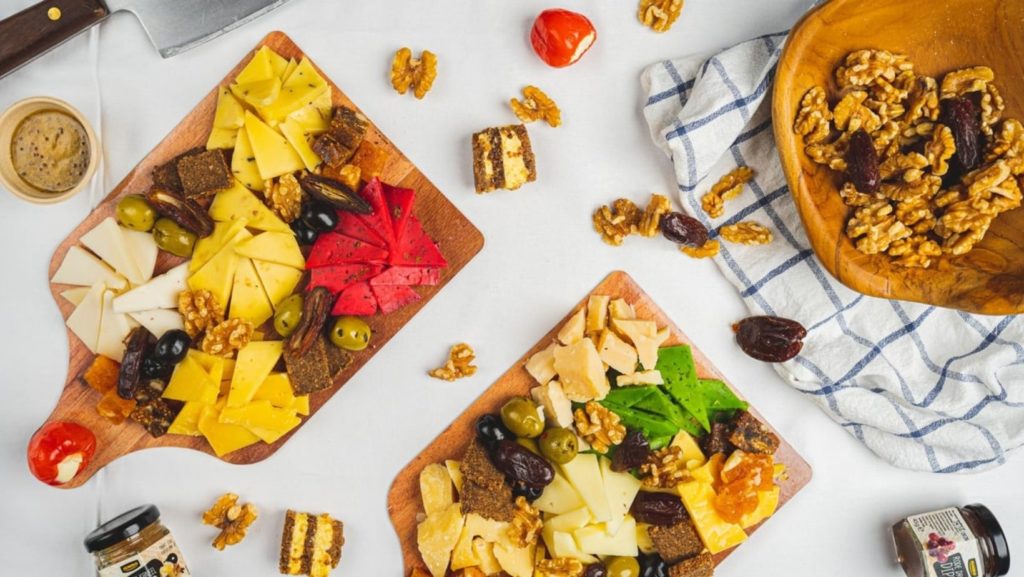 A marvelous chain of cheese shops, offering cheeses for every taste and color: Czech, French, Dutch, Swiss, English, Italian, made from cow, sheep, and goat milk. The shop is located in the Letná, next to the tram stop Letenské náměstí 748/6. It is open from Monday to Friday (9:00 – 20:00) and on Saturday (10: 00 – 15:00).
In La Formaggeria Gran Moravia stores you can find a rich assortment of cheeses from Italy and France, products "Directly from our dairy factory", sausages, olive oils, wines, and many other Italian products. The goal of the shops is precise: to offer reasonably priced but high-quality products directly from the producers.
The outlets of the chain are located in all areas of Prague. The most famous ones are in the shopping centers – Nový Smíchov – Anděl, Florentinum,  Quadrio, Černý Most, and on Václavské náměstí.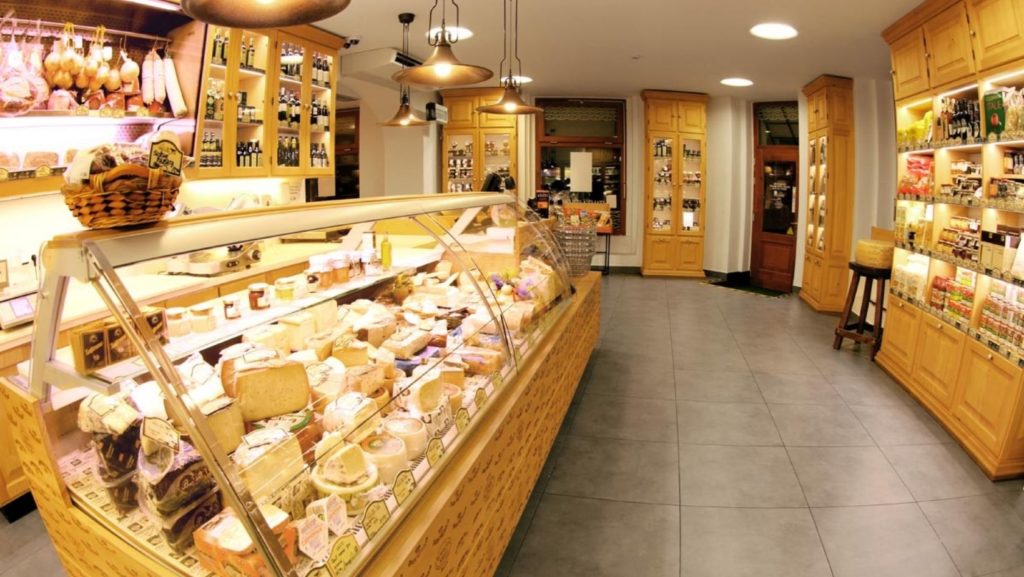 You will find first-class regional Italian food and delicacies from local farmers, winemakers, and family factories in three Prague stores. More than half of the products have a protected designation of origin.
Every day they bake fresh pastries according to traditional recipes, produce typical Italian sweets and ice cream. The shop import first-class Italian wines and raw materials from small producers and farmers, such as hams, salamis, cheeses, pasta, olive oils, olives, and other Italian specialties.
The outlets are located in Smíchov, Dejvice, and Pruhonice. Here you can see their precise addresses.
A shop of cheeses and delicacies from all over Europe, which is constantly updating its products. The owner has extensive experience in the food business. After many years, he decided to focus on several types of goods and opened a store on Andel, which quickly gained popularity due to its quality, friendly attitude to customers, many delicacies, and cheeses.
Sýrárna Hakarmel offers a vast assortment of quality cheeses at competitive prices, but also wines, delicacies, and coffee.