Since traveling is still a bit uncertain because of COVID-19, you can go on a gastronomic expedition around Asia while still being in Prague.
We have compiled – in cooperation with Storyous – a list of unique and inexpensive Asian restaurants that transport you away from Prague with their delicious, exciting food. We know how frustrating it is to be hungry, so we have chosen bistros where they serve food within ten minutes or so.
Teplá Kačka
Teplá Kačka is a street food mix of Chinese and Japanese specialties served by a team of Czech chefs. The kitchen is run by experienced chef Lucie Bártová, who exchanged a promising career in IT for culinary practice and later founded her own bistro, which she and her colleagues reconstructed with their own hands.
Our favorites are their poke bowls and their famous dumplings with various fillings: duck with Chinese chives, crispy beef with lemongrass and shumai – open pork dumplings with shrimp or vegetarian coriander with lemongrass. If you can't decide between all those goodies, there is a combo menu that allows you to get a taste of each one.
Address: Šternberkova 19, Prague 7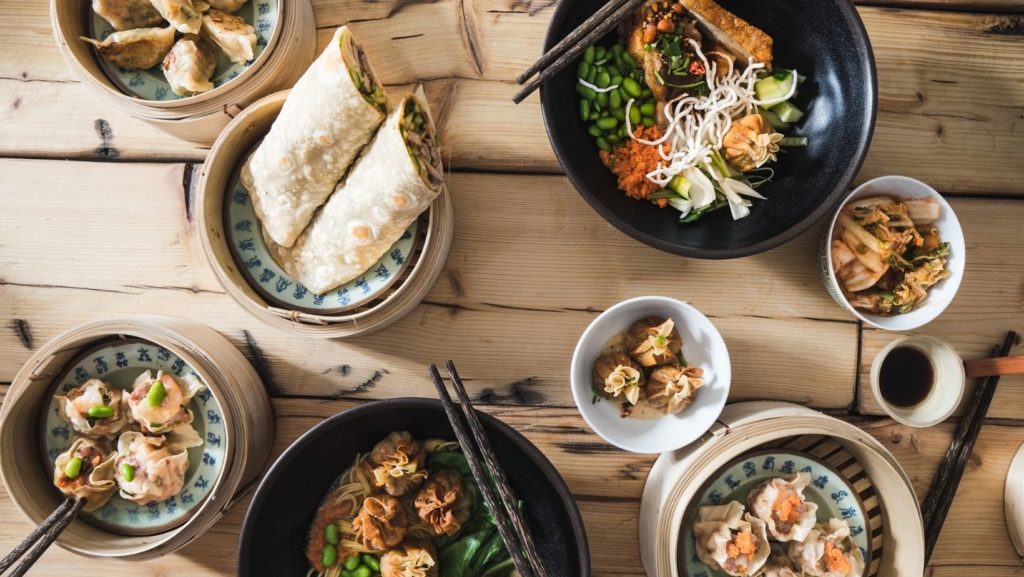 Yoshihashi Sushi
Come and taste Japanese cuisine at the beloved Yoshihashi family business, where they serve sushi made from the most exceptional ingredients – they choose fish, rice and vegetables from special sellers, and the local sushi master's recipe is kept a secret.
If you don't like sushi, try one of the other Japanese specialties: fried shrimp, grilled beef sirloin with yakiniku sauce or fried pork. You can choose from a variety of typical Japanese drinks – they will prepare everything from sake to lemonade or beer.
Address: Rámová 4, Prague 1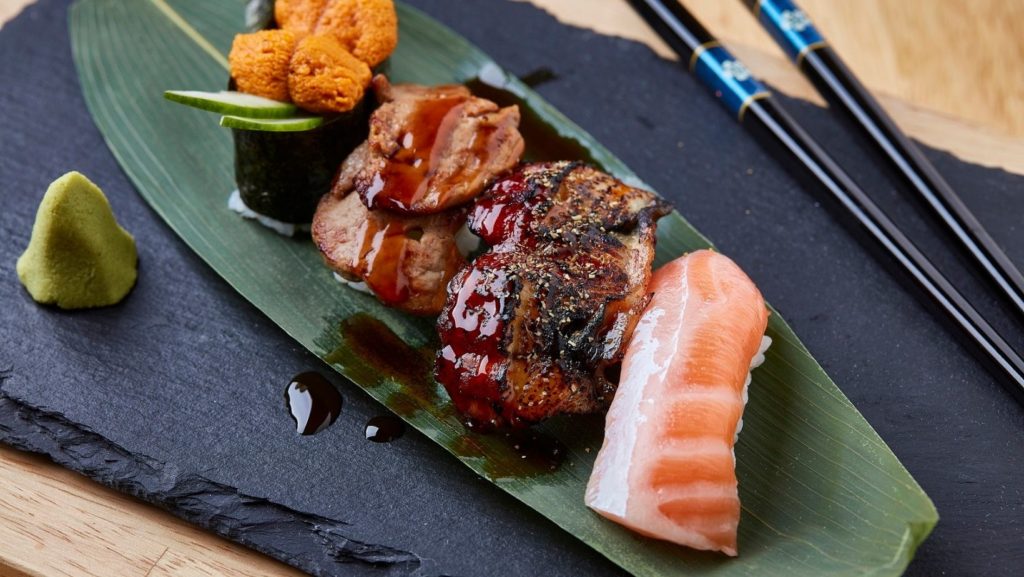 bento café & bistro
You can travel through the Asian cuisine world in just one place- at bento café & bistro. At the moment, they have prepared a special event, during which the restaurant introduces their guests to typical dishes from various Asian countries – you can enjoy Indian Tikka Massala, Korean Bibimbap or Vietnamese Saigon rice with Tonkatsu.
On their permanent menu you can find bowls, rolls or Bun Bo Nam Bo. From time to time, they also organize special offers for their loyal guests, such as happy hours with a 10% discount on the entire menu, or loyalty program cards that give guests a unique chance to enjoy a few portions of their favorite meals for free.
Address: Komunardů 13, Prague 7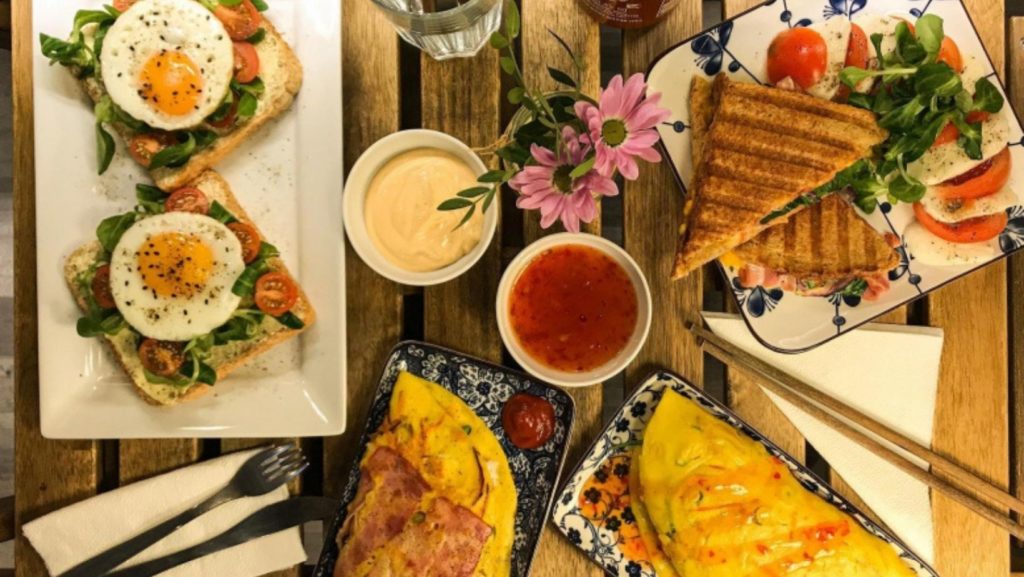 Cà phê
Cà phê in Holešovice takes you straight to Vietnam with its interior and food. It is not just a coffee shop as their name might suggest, they also serve various Vietnamese specialties such as fried rolls, Vietnamese risotto or mango salad with dried beef. Between 11 and 14 o'clock you will also try their daily menu and catch an all-day brunch on weekends.
Although you can order a delivery from Cà phê, we recommend that you enjoy it inside the restaurant. You will be surrounded by walls painted with beautiful colors and decorations such as Buddha statues and fresh flowers that instantly remind you of tropics. Due to the great success of the bistro, the owner, Le Bao Ngoc, has opened another company in Prague- Metok, which supplies the flowers in the restaurant and provides florist services.
Address: U Průhonu 9, Prague 7
Nhà hai hành
Come and feel the Czech-Vietnamese atmosphere in the family bistro Nhà hai hành. It belongs to the owners Tomáš and Tina, who do not only love each other but share a love for Vietnamese cuisine, and now also share a business venture. They took inspiration for their food recipes and restaurant decor while traveling around Vietnam, where one of the owners comes from.
From their travels they brought something exciting back to Prague- an idea to open an authentic Vietnamese bistro where they could not only strengthen their personal relationship but also share their passion with other people. Therefore, you can enjoy their meals in a traditional Vietnamese style, divided into several bowls, from which you take and mix Vietnamese delicacies on a plate.
Address: Drtinova 20, Prague 5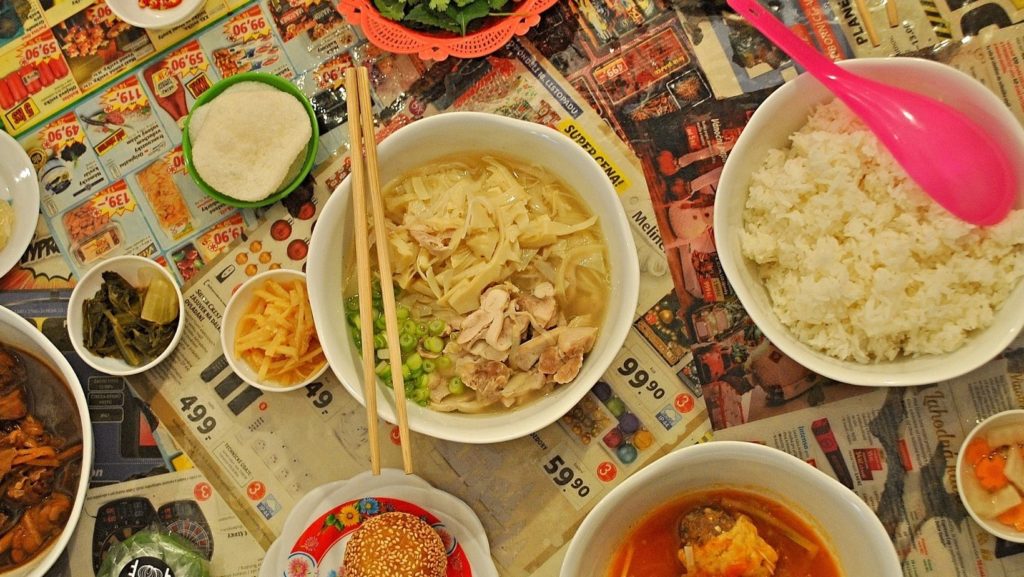 Yami Sushi Bistro
In the Yami Sushi Bistro, you can assemble sushi according to your own desires. You start by choosing a roll, filling it with salmon, tuna, shrimp, or any other fish, then adding other ingredients and sauce, and you can start eating right away. Of course, you can also choose from pre-prepared sushi sets and other dishes, such as Miso soup, soup with udon noodles, or taste Korean Bibimbap and Chirashi. But wouldn't it be a shame not to get creative with your sushi?
Address: Dlouhá 39, Prague 1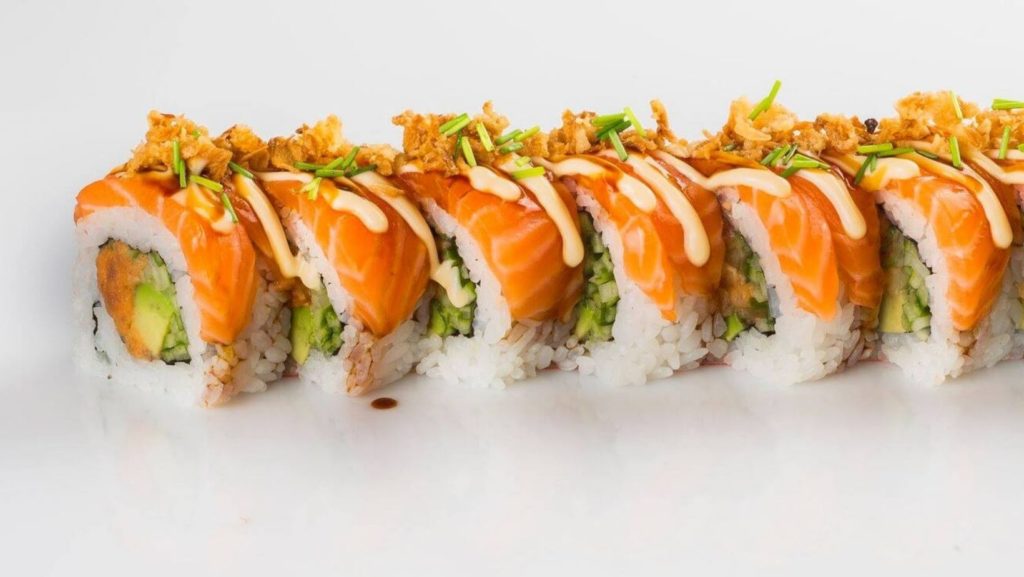 Taiko
Žižkov's Taiko restaurant specializes in Japanese cuisine, and their signature meal is their various types of ramen- with pork, chicken, or vegetables. But don't be discouraged if you are not a fan of ramen, there are other Japanese street food specialties, such as fried yaki gyoza dumplings, kim chi, and wakame salad. Their matcha-yuzu cheesecake and improved White Russian will hit that perfect sweet spot for you where you will feel both full and satisfied.
Address: Husitská 63, Prague 3