Prague has many beautiful sights and parks around the metropolis. We've compiled a list of the ones that might interest those who are trying to avoid the crowds. 
Riegrovy Sady is great, but maybe you want a little more peace? Here's the list.
Vojanovy sady is a small park and garden located behind the Ministry of Finance building in Mala Strana. This garden-park offers strollers beautiful greenery and lush flowers during the spring. Peacocks even lurk around this area, so watch out! Dogs aren't allowed here for this reason.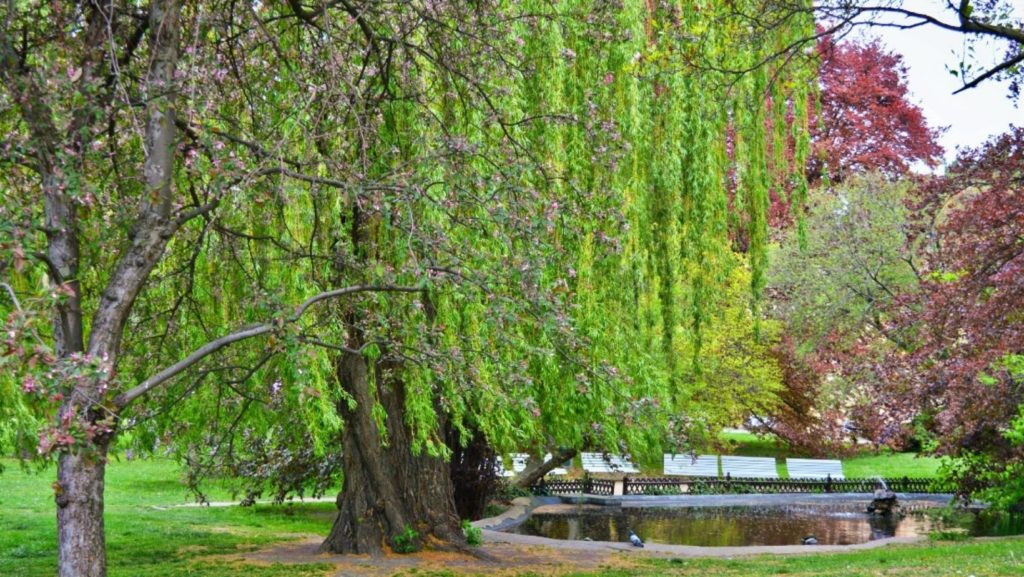 Na Cibulce park is more like a forest than a park, and it's one of the larger ones. So, get ready to explore and see a lot! It's located in Prague 5, and the area is quite majestic. There's an old and abandoned lookout tower, on top of a small hill.
If you go down a flight of stairs from the base of the tower, you can sit on one of the benches and admire the view of the lookout tower from a lower vantage point. There's also a quaint and lone statue right in front of the benches. Some people have said it's a statue of Chronos, amongst other things.
If you want to explore a bit more, a tiny stroll across the park, will take you to a picturesque little pond next to a tiny bridge. Beyond Cibulce is a natural park, so it really is the ideal place to spend a whole day walking and enjoying the outdoors during spring.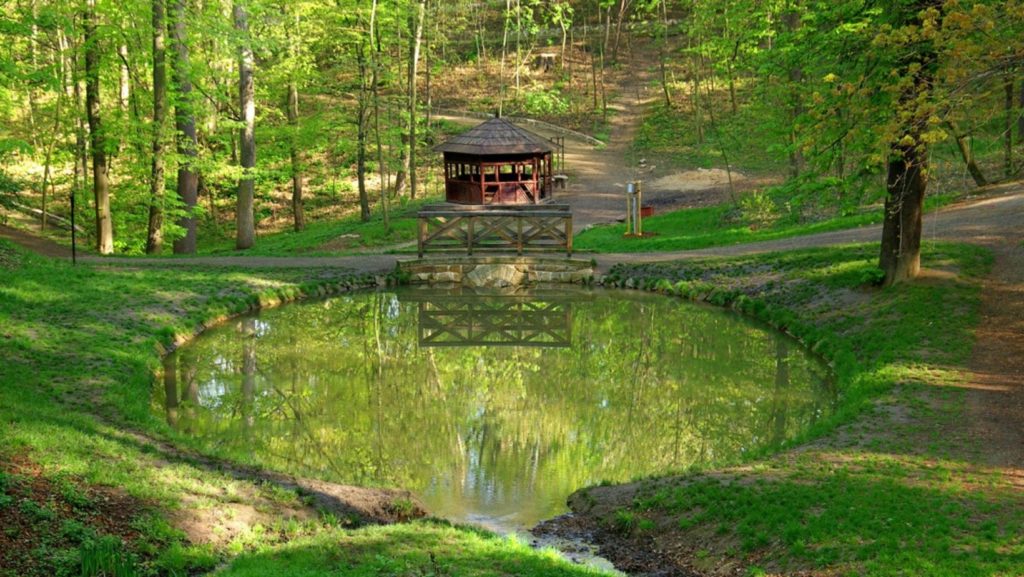 Ladronka is the perfect park to go to for proactive individuals who want to enjoy and partake in a sport during this spring season. You probably can't enjoy the beach volleyball and football pit just yet, but you can still head on over there for a walk.
Ladronka is also popular for in-line skaters who want to take advantage of the 4.2 km circuit. Need an energy boost – possibly a snack? There's a delightful restaurant called Ladronka Estate on the park's grounds as well.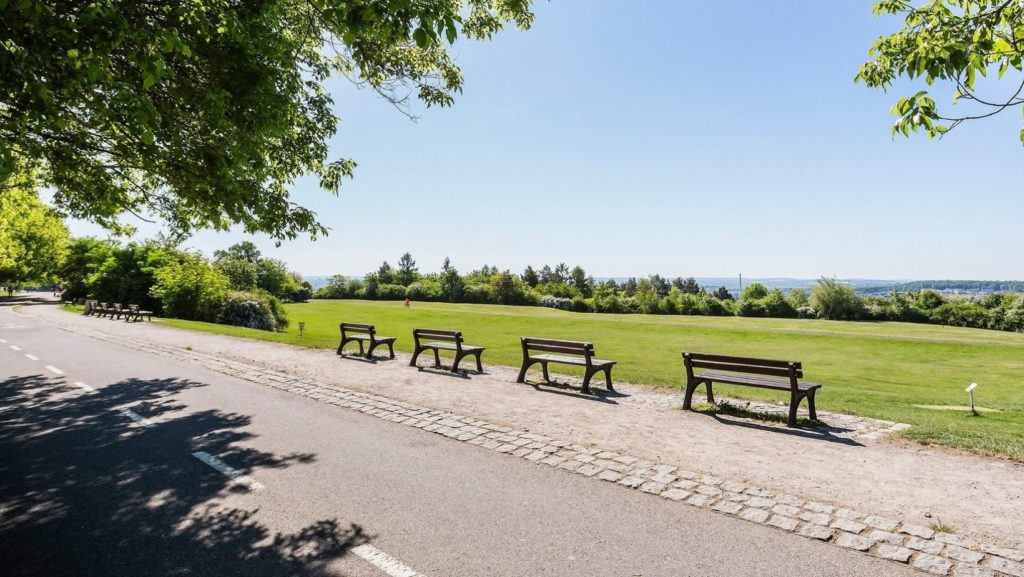 Kuličkové hřiště is a unique-looking playground in Prague 6. Its main attraction is a colorful man-made 'mini-hill' that families and kids can play on. The play area even has a little tunnel built through it, for toddlers to use as a passage. It's definitely worth visiting, especially on a sunny spring day for families.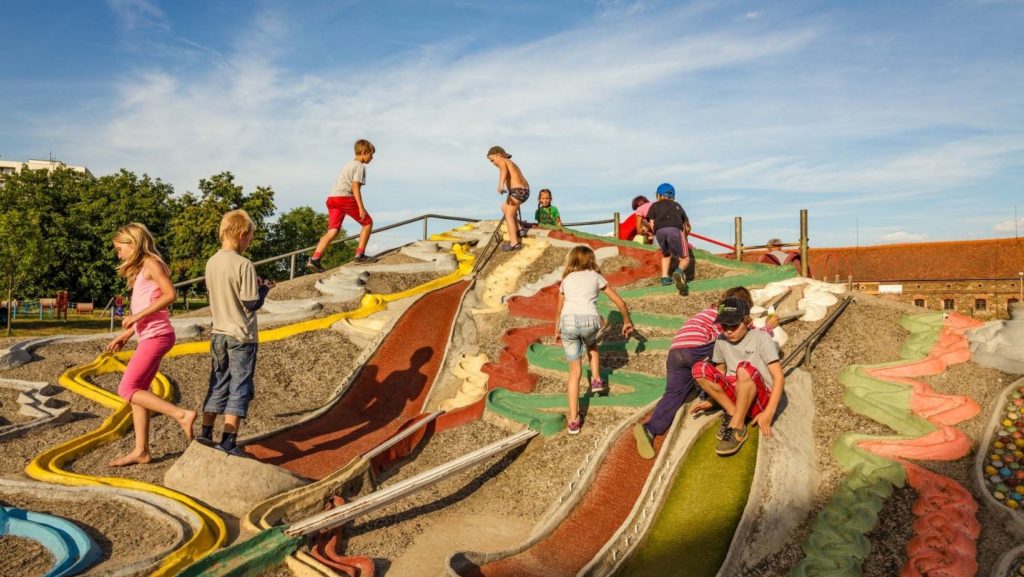 Max van der Stoel is a park in Prague 1-Hradčany, with a small and quaint pond, some greenery and a mini-forest. The central focal point of the park is a long, linear water feature that is interactive and a real delight for little ones. Children can also enjoy balance blocks, a rope pyramid, or a barefoot trail. This park is situated on the tram line at Hládkov station.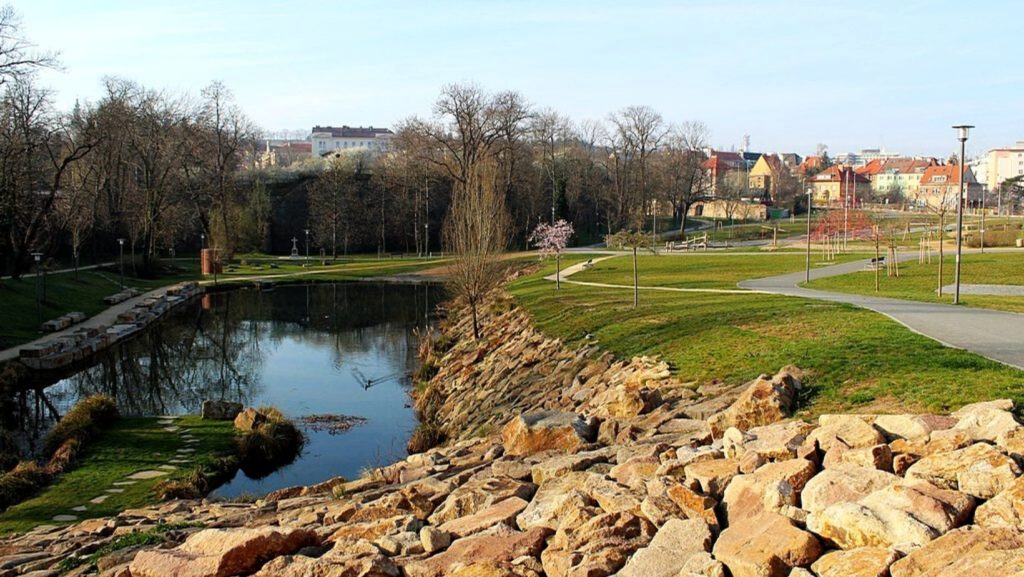 For being one of the most idyllic parks in Prague, Stromovka is not as crowded. That's probably because it is quite a bit off-road, at least in city park standards. Stromovka neighbors Prague Zoo and Troya Castle and Gardens in Prague 7.
The park is huge and beautiful, so there's a lot of ways to get there. Stromovka offers views, ponds, greenery, a lush stroll, playthings for children, and even skater rinks. There's also a huge villa situated at the center of the park. You can definitely gawk at it.