The Institute of Physics of the Academy of Sciences and the Prague Public Transport Company (DPP) initiated a sampling and testing of the inside areas of public transport to find out if they can detect the coronavirus.
During the current month, they plan to take around 500 samples from surfaces and the air on buses, trams and metro cars and stations.
The findings of their research should reportedly be available at the end of May.
Workers in protective gear will take swabs from vehicles' bars, handrails, seats, control buttons, ticket terminals, elevators, stairs, and even benches on platforms.
Moreover, they will also take samples directly from the air, which will be aided by their use of a device that sucks in the oxygen around it, and collects coronavirus particles using a filter.
The samples will then be taken to a laboratory in České Budějovice. They will in turn use newly developed 'biosensors' to detect the presence of the coronavirus. The samples taken will also be checked by experts through PCR tests. Results will be drawn to comparison from both the biosensors and the PCR tests.
The biosensors have been developed by Hana Lísalová from the Academy of Sciences. The development of the biosensors began before the pandemic, and was originally opted to be used for research on salmonella, and other pathogenic organisms.
However, when the pandemic emerged, Lísalová found that by modifying it, Covid-19 could also now be detected.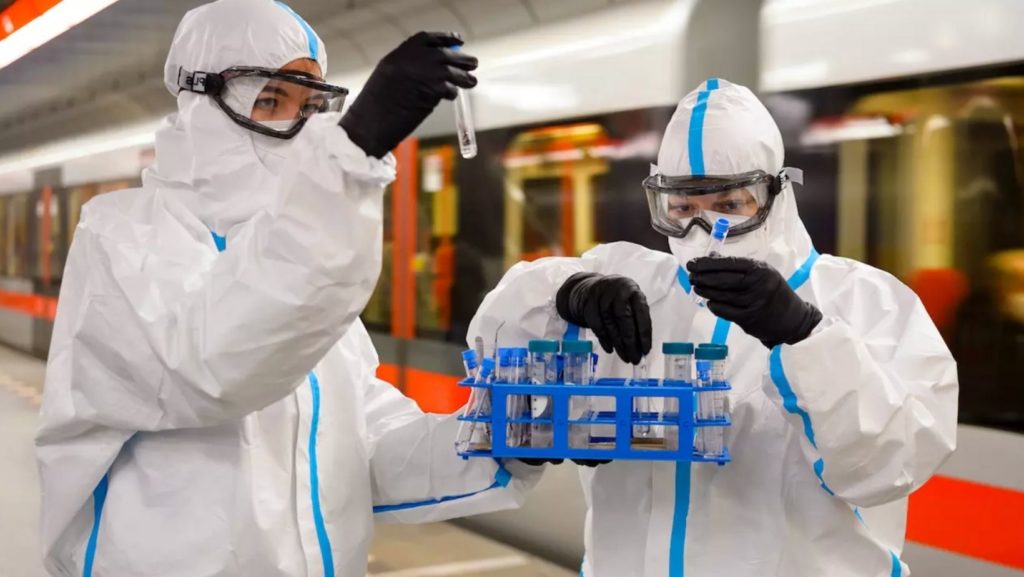 "This is an interesting opportunity for us to test the equipment we are developing in field conditions. The measurement has great accuracy and is able to detect even the remains of a deadly virus," said Jan Řídký, Vice-President of the Academy of Sciences.
"We often hear comments which claim that public transport is a place where a passenger can become infected. However, there are a number of foreign studies showing that public transport is not a hotspot for infection. That's why we decided to carry out this study," said DPP Communications Head Daniel Šabík.
The DPP chose lines and metro stations near major Prague hospitals for collections.