Dršťková
Dršťková is a traditional Czech tripe soup consisting of beef tripe braised in generous amounts of onions and sweet paprika. Although it has numerous regional varieties, this hearty soup typically has a thick consistency, a light red color, and a slightly spicy flavor.
Occasionally, pieces of smoked meat or sausages are incorporated into the soup. Tripe soup is often served in traditional pubs and usually comes accompanied with slices of crispy buttered bread. In Slovakia, it appears in a similar form and is better known as držková polievka.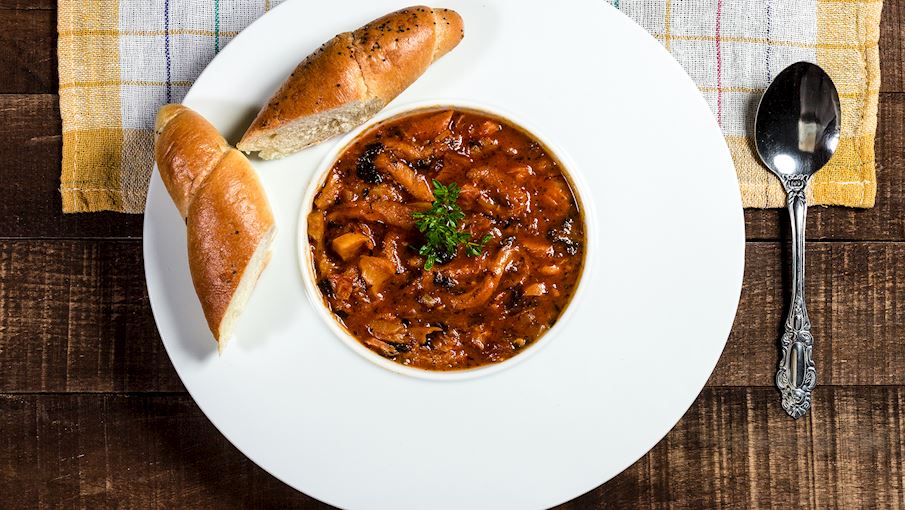 Křížaly
This popular Czech snack is prepared with pitted and sliced apples that are slowly air-dried or dehydrated in the oven.
Depending on the size and cut, their texture varies from thin and crispy to thick and chewy. Although they are most commonly enjoyed as a quick and healthy snack, křížaly can be used as a nutritious addition to porridges and various desserts, or as festive Christmas decorations.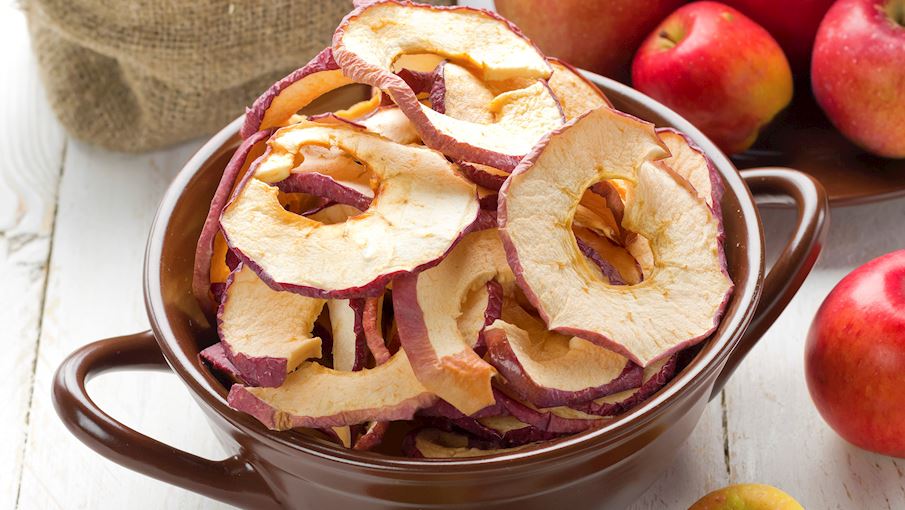 Tuzemák
This traditional Czech drink was invented in the 19th century as a substitute for the original Caribbean rum. It is usually distilled from potatoes or sugar beets to create a base that is then enriched with rum essence.
The drink was initially classified as rum and carried the name tuzemský rum (domestic rum), but since it is not distilled from sugarcane, European regulations prohibited its original name and classification. Tuzemák is still produced in the same way, and it is a staple drink across the country.
It can be enjoyed neat or in cocktails, but it is also used in the preparation of desserts, especially traditional Czech Christmas cookies (vánoční cukroví).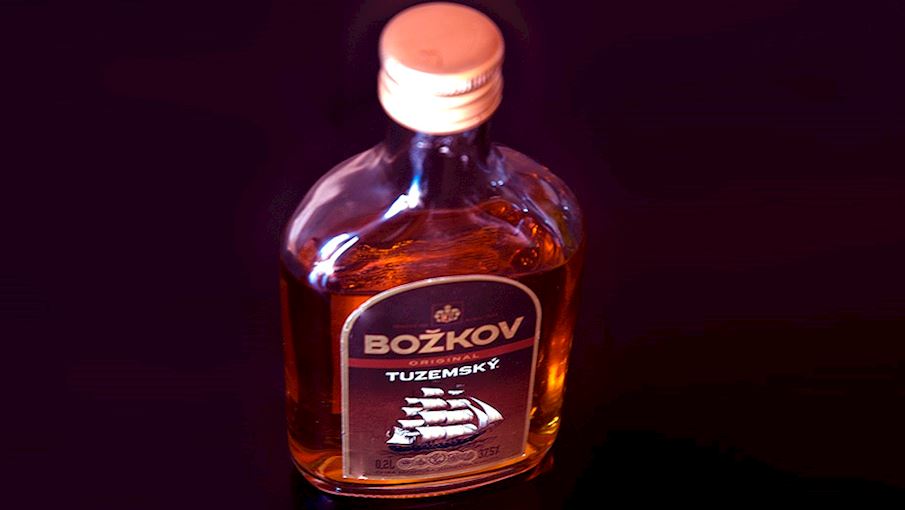 Zeleninová polévka
Zeleninová polévka is a Czech vegetable soup that is usually served as a nutritious appetizer. This hearty dish has numerous varieties and can incorporate various root or leafy vegetables. Most commonly, it consists of diced or sliced carrots, celery, and potatoes, but it is easily adjusted to any taste.
Next to vegetables, it can also incorporate thin pasta and egg or liver dumplings. Regardless of the varieties, this classic soup is a staple in many Czech households, and is often found on the menus of traditional restaurants.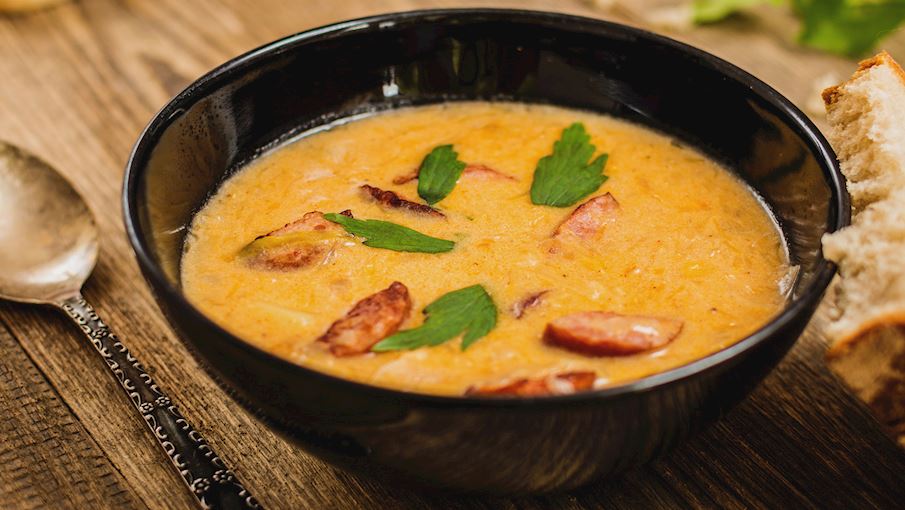 Nudle s mákem
The simple and nutritious nudle s mákem is a dish consisting of wide, thin wheat pasta that is doused in copious amounts of melted butter, and then dusted with poppy seeds and sugar. Once considered a rich and luscious meal, today it represents a frugal, but a beloved dish that is enjoyed as a sweet main course or a filling dessert.
Even though it is usually associated with the Czech Republic, the exact origin of the dish is still unknown, while similar varieties are found in many Central and Eastern European countries under various names. In Austria, a similar dish is known as mohnnudeln, prepared with thick and short potato noodles, while the Serbian version from Vojvodina is called rezanci s makom.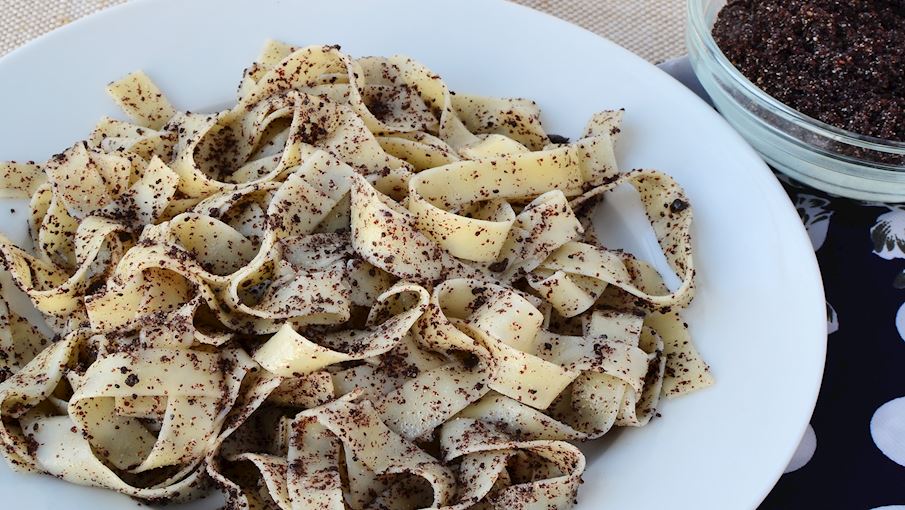 Tlačenka
Tlačenka is the Czech version of gelatinous head cheese. It consists of different pork cuts, mainly offal that is simmered with chopped up trotters, poured into pig's intestines, and cooled until solid. Tlačenka is usually shaped into long and large cylindrical tubes and served in thick slices.
With its rough texture, this traditional Czech product resembles a coarse pâté and is typically enjoyed with diced raw onions, rye bread, and a splash of vinegar.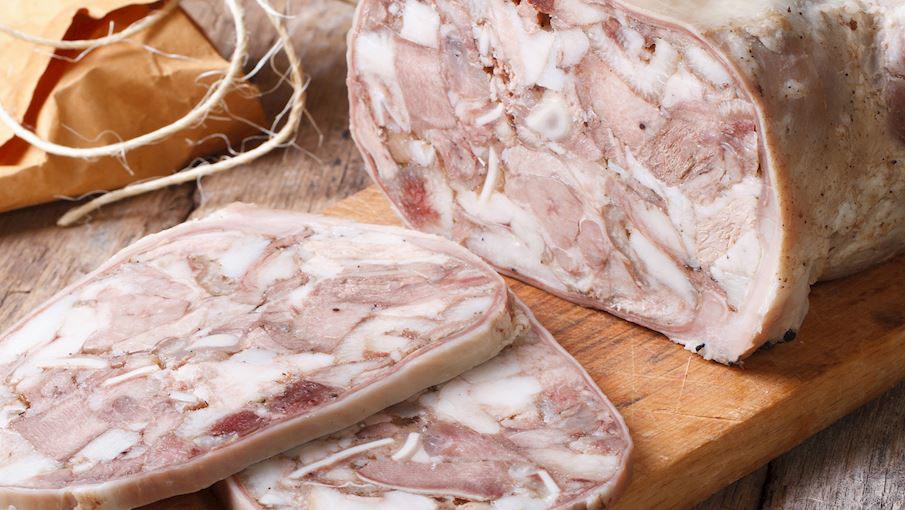 Jitrnice are one of the most common pork sausages in the Czech Republic. Although there are numerous regional varieties, they mostly consist of pork cuts, various internal organs, and pork liver. Depending on the tradition, some prefer to incorporate barley or soaked wheat buns in the basic mixture.
The sausages are often seasoned with a variety of herbs and spices such as marjoram, allspice, garlic, and pepper. Jitrnice are usually large, they vary in color and consistency, but are distinguished by a wooden stick tied at each end. Although they can be fried or grilled and eaten as other sausage varieties, the Czechs prefer to enjoy them sliced, drizzled with vinegar, and served alongside freshly chopped onions.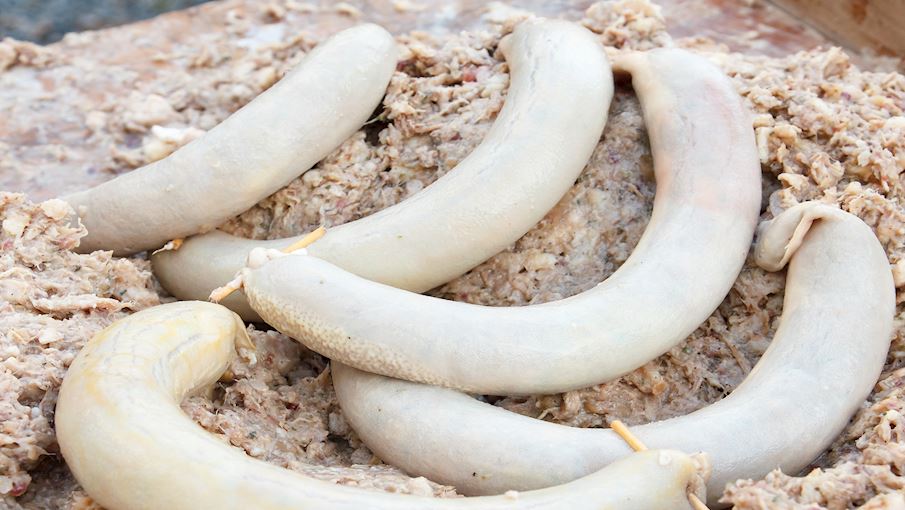 Kyselo
Kyselo is a hearty Czech sourdough soup which originated in Krkonoše mountains. The base of the soup is sourdough, usually made with fermented rye flour, poured in a caraway-spiced broth, and cooked until thickened. Even though there are numerous regional varieties, most versions are cooked with potatoes and mushrooms and served with scrambled or boiled eggs on top.
Closely resembling traditional Polish žur, kyselo is one of the oldest Czech dishes often enjoyed as a satisfying main course.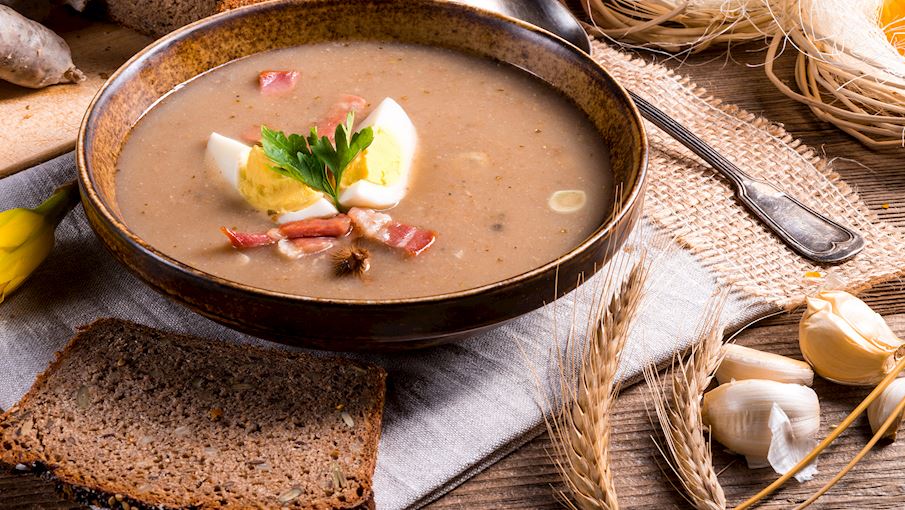 Rýžový nákyp is a traditional Czech and Slovak rice pudding that is often served as the main course. It consists or rice cooked in milk that is chilled and combined with egg yolks, sugar, butter, vanilla, and beaten egg whites.
The mixture is later mixed with fruit, topped with a thick layer of beaten egg whites, and baked until completely set. It is usually made with cherries or peaches, and the fruit is occasionally dispersed between the layers of rice. Although it is a sweet dish, it is mostly eaten as a second course or as the main dish.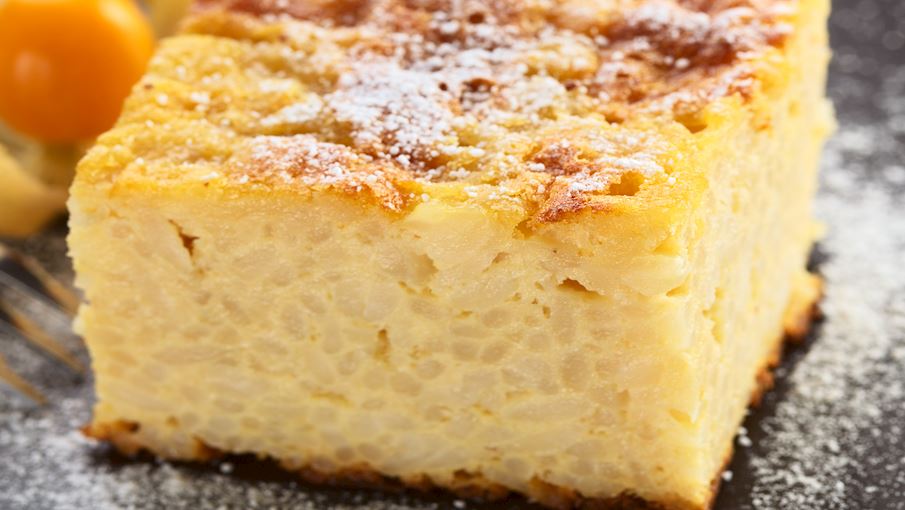 Rybí polévka
Rybí polévka is a traditional Czech fish soup that is enjoyed as a part of the festive Christmas Eve dinner. It is typically prepared with carp, various root vegetables, and different spices, but some versions also use white wine, cream, or fish roe.
This hearty fish soup is usually cooked with carp's head, bones, and innards, while the body is fried and enjoyed as the main course. A staple in every Czech household, rybí polévka is often garnished with a hefty amount of fresh parsley, and it is recommended to serve it hot.