When you don't want to go home from work, the next best option is to have a beer with some friends. We have written a list of the coolest spots to try because, as it often is, the largest and most famous gardens are not always the best choice.
Everyone knows Letná or Riegrovy Sady beer gardens, and upon a couple of visits, those get a bit boring. Plus, there is nothing more exciting than discovering new favorite places in the capital.
U Sadu
The legendary pub, known for its menu full of quite unhealthy but tasty options, is located on the border of Vinohrady and Žižkov. But above all, it is famous for offering an infinite number of beer types. We recommend testing their hand-made Sádek beer from the brewery of the same name.
Where: Škroupovo nám. 1282/5, 130 00 Prague 3 – Žižkov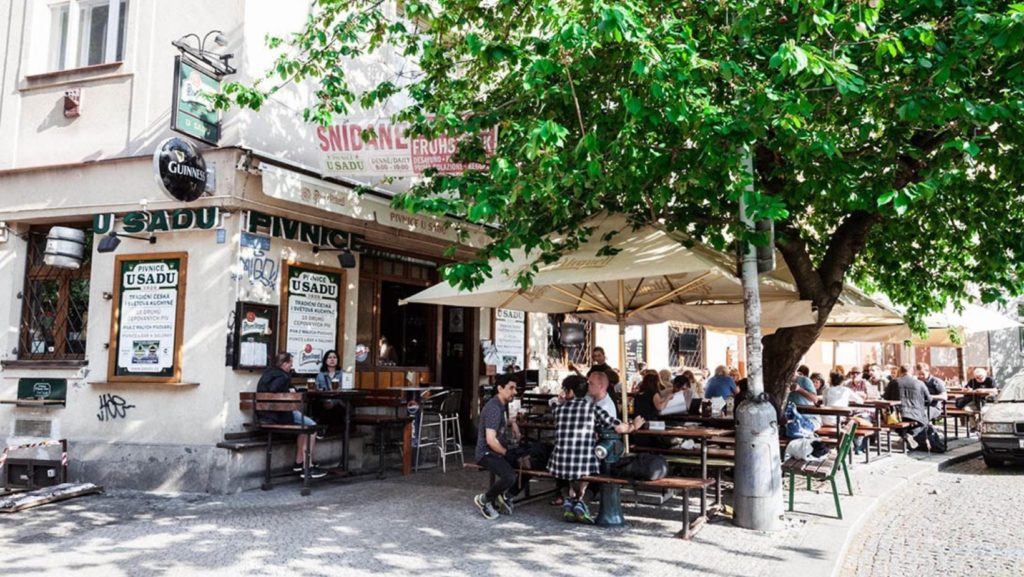 Pod Lipami
On one of the most beautiful streets in Prague, there is a small unnoticeable cafe – Pod Lipami. It's hidden behind low bushes but has a spacious and pleasant garden. The place operates more like a cafe or a bistro, but we definitely recommend it for nice beer options as well.
Where: Čechova 1, 170 00 Prague 7 – Bubeneč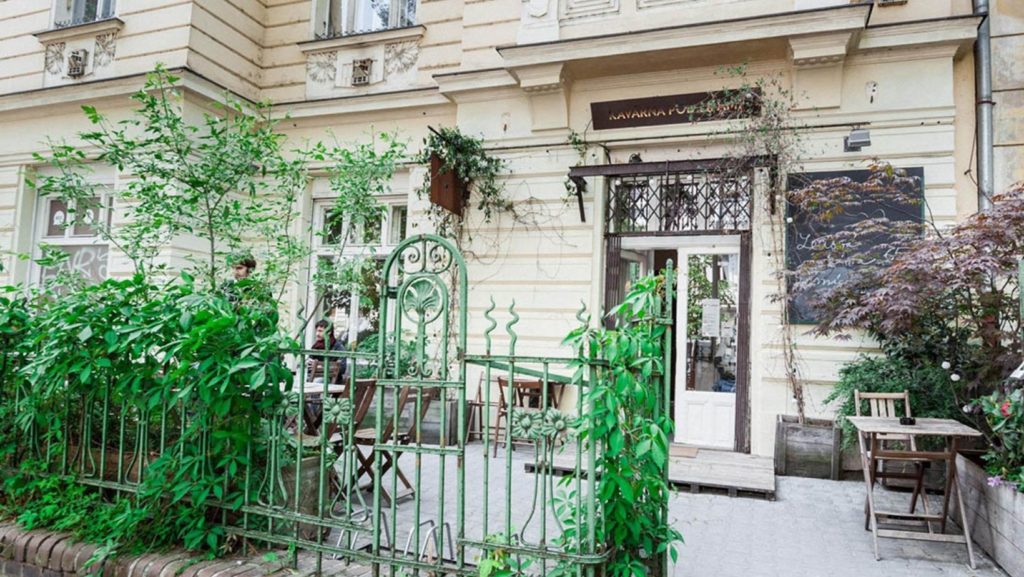 Baretta
New beer gardens appear in Nusle like mushrooms after rain. When walking from nám. Bratří Synků, this spot can easily be overlooked. It works as a 3-in-1 type of space: they can make you good coffee in one room, mix a great cocktail in another, while also having a picturesque garden in the middle. And as a bonus – pizza from Baretta is really famous.
Where: Bělehradská 339/4, 140 00 Prague 4 – Nusle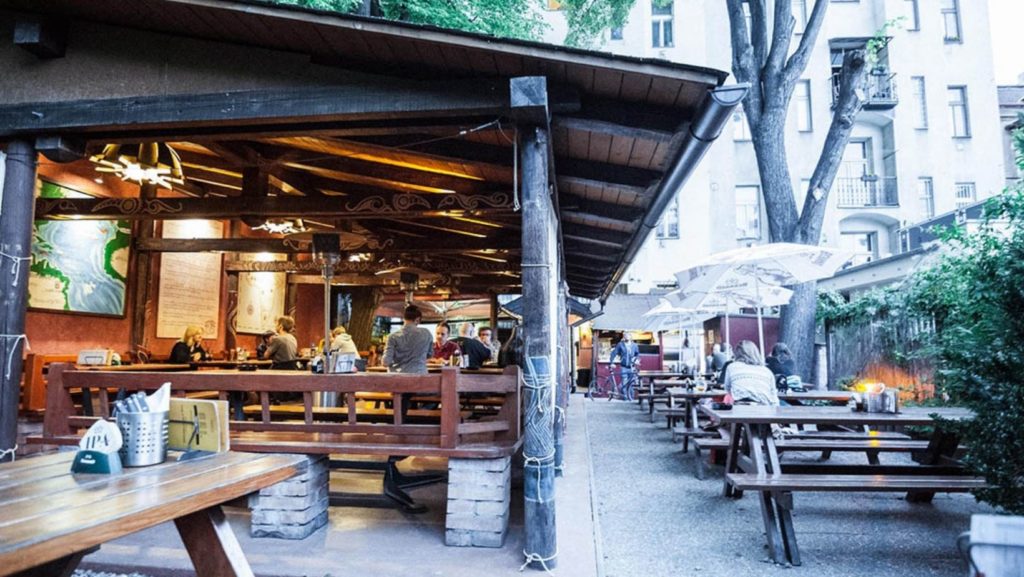 Na Květnice
Still in Nusle, a walking distance from Baretta, there is another famous beer garden. Like its counterpart, it is another great spot that shows the potential for the whole neighborhood. The best thing about Na Květnice is its large outdoor space with a garden under chestnut trees, and the view of the Nusle valley. With your beer order, we recommend getting a nice burger.
Where: Na Květnici 700 / 1A, 140 00 Prague 4 – Nusle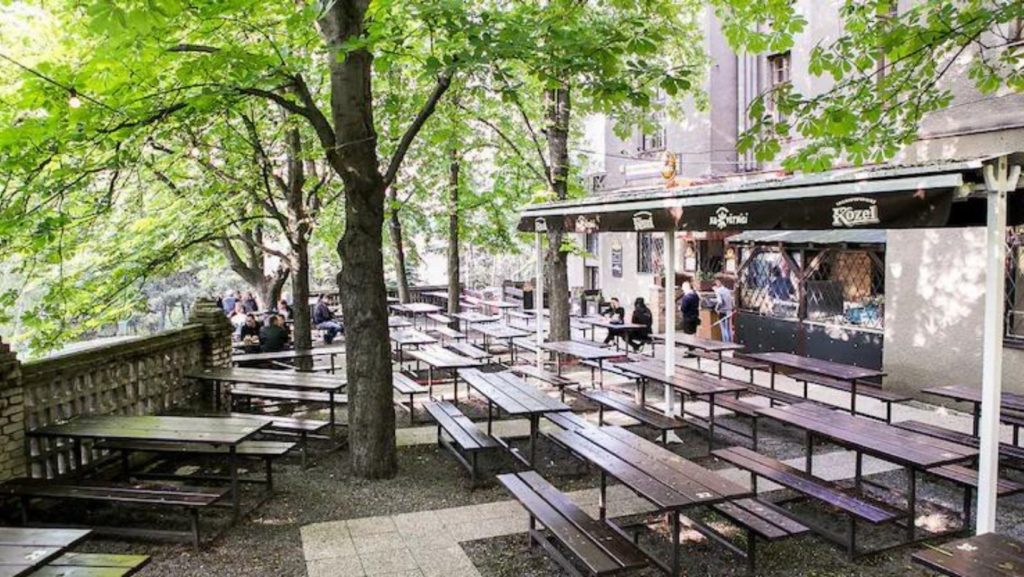 Liberál
Until a few years ago, Liberál was just another unremarkable neighborhood smoky pub, but nowadays it is a popular destination for all Praguers and its visitors. There is a spacious outdoor sitting area that is located in a quiet green square that is perfect for grabbing a beer with some friends.
Where: Heřmanova 6, 170 00 Prague 7 – Holešovice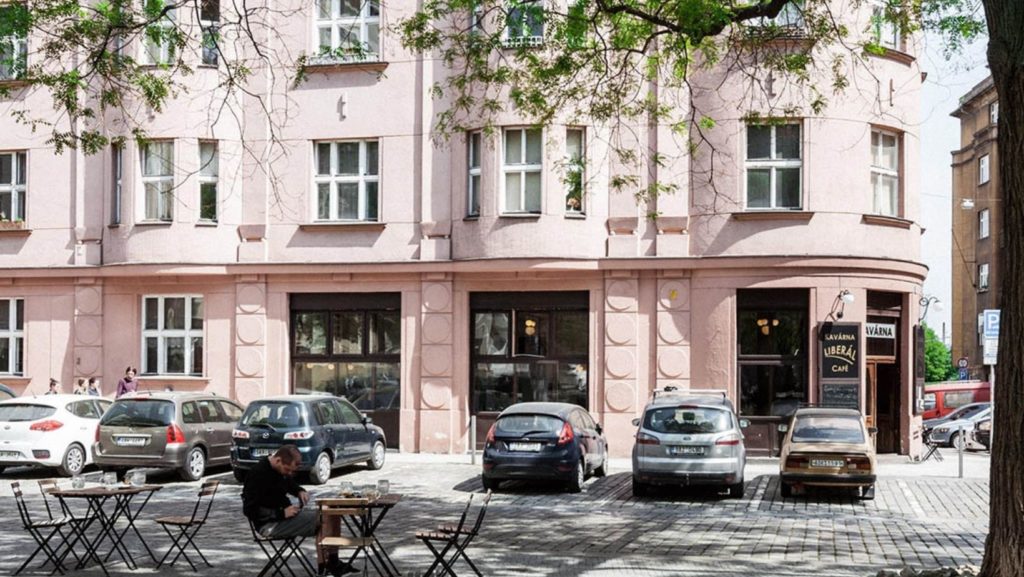 Stalin
For a long time, the surroundings of the extensive pedestal on Letná were abandoned and skateboarding enthusiasts used it as their training grounds, but a few years ago this place became a traditional summer spot for all kinds of fun. Various DJ sessions and parties that go late into the night regularly take place there. The place offers great city views and endless fun.
Where: Letná, Prague 7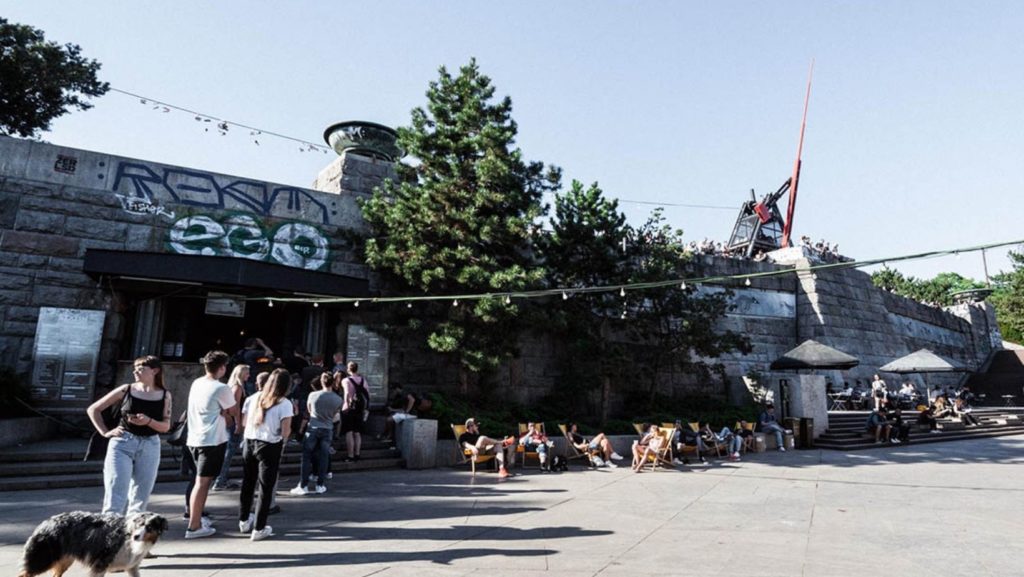 Žlutá Pumpa
This spot is a Vinohrady legend! It has been operating for close to 20 years and its Mexican style interior features bright wall paintings and creates a fun atmosphere. There are lots of exciting choices on the menu with a wide selection of beers that are especially nice to enjoy outside. Their garden is on a smaller side and almost always full until the evenings, just when it's time to move on to fajitas and tequila.
Where: Belgická 539/11, 120 00 Prague 2 – Vinohrady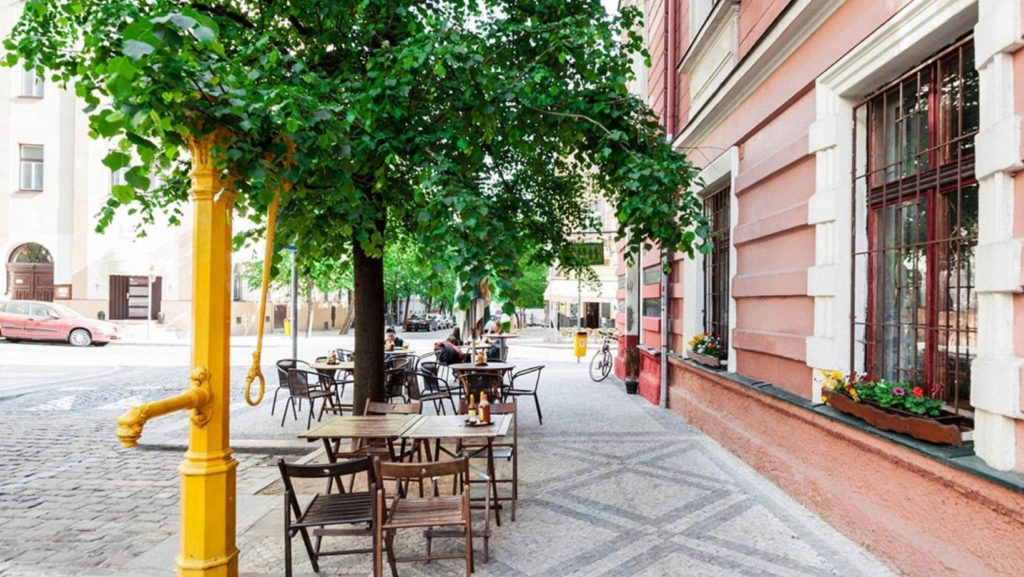 Na Pekařce
Next on our list of beer gardens is a famed restaurant Na Pekařce. Again, it features excellent cuisine with options for any diet type, great beer, and has a good location in the quiet neighborhood of Podolí. There's a garden gazebo for 50 people, grilled specialties and a large lunch menu with many dishes.
Where: Pod Pekařkou 224/46, 140 00, Prague 4 – Podolí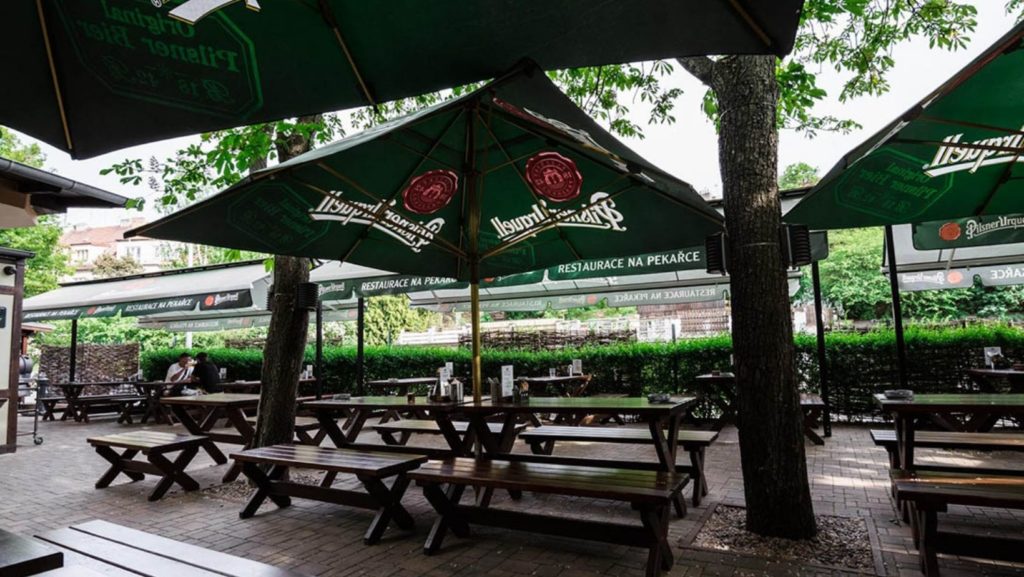 Hospoda U Kruhu
An inconspicuous pub takes you back to a different time once you enter its front doors. Besides a bit of an outdated interior, we believe that this spot offers one of the best draft Pilsen. There is a cozy courtyard with ivy on the walls, and it is just a few steps from Wenceslas Square.
Where: Palackého 723/6, 110 00, Prague 1 – Nové město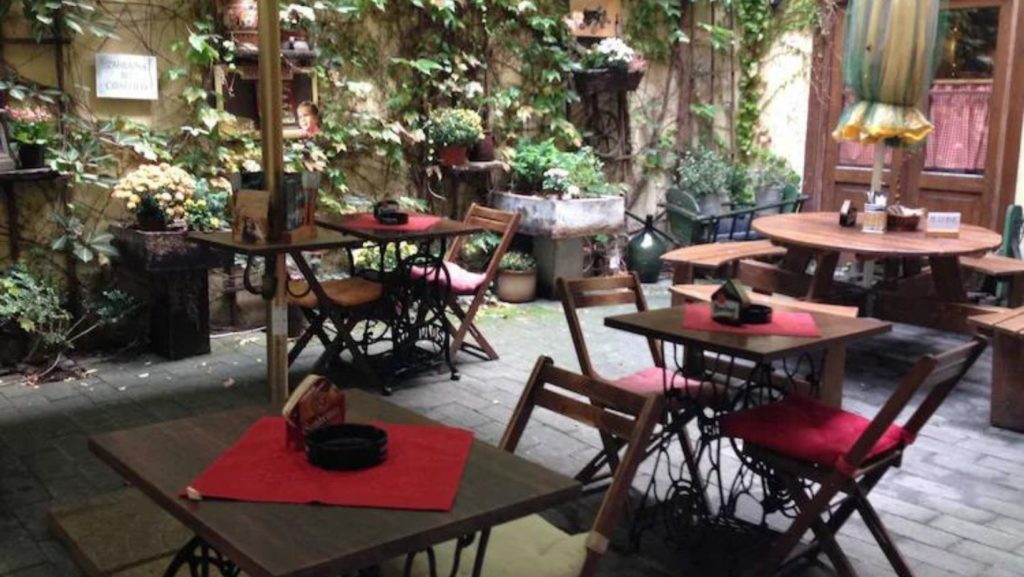 Zvonařka
Where the Zvonařka homestead used to be, at the very foot of the Vinohrady hill, there is a spacious terrace with a great view of Prague. And even better beer. As a nice bonus, the lights in the garden create a romantic atmosphere in the evenings. We definitely recommend trying their cuisine along with your beer.
Where: Šafaříkova 1, 120 00 Prague 2 – Vinohrady